Through Hole PCB Assemblea
We are committed to providing the most reliable through hole PCB assembly service, from prototypes to full production runs.
MOKO Is A Through Hole PCB Assembly Expert
Through-hole PCB assembly is still a very popular technique for assembling electronic components today, inserting electronic components through holes in the PCB and soldering the components to the board by wave soldering or hand soldering. À MOKO Technology, we have complete through hole PCB assembly capabilities that enable us to serve customers from different industries well. We are capable of handling almost all types of printed circuit boards, whether it is a single-layer PCB, a double-sided PCB, or a high-density multi-layer PCB.
Why Choose Our Through Hole PCB Assembly Service
Unparalleled Expertise
We have all the knowledge and techniques required for PCB assembly, and all our staff has been rigorously trained to the IPC 610 standard.

Quick Turnaround Times
Avemu 3 DIP lines that are equipped with state-of-the-art machines and proficient operators, which allows us to deliver products at very fast turnaround times.

Qualità Garantita
MOKO is fully certified, and our certifications such as ISO9001, ISO13485, IPC610, ROHS, and UL prove our commitment to stringent quality control.
Manual & AutomatedThrough Hole PCB Assembly Services
È MOKO, we perform both manual and automated through hole PCB assembly according to different project requirements. In generale parlendu, we do hand component insertion and hand soldering for highly complicated assembly projects and use automated through-hole PCBs techniques for small-volume production.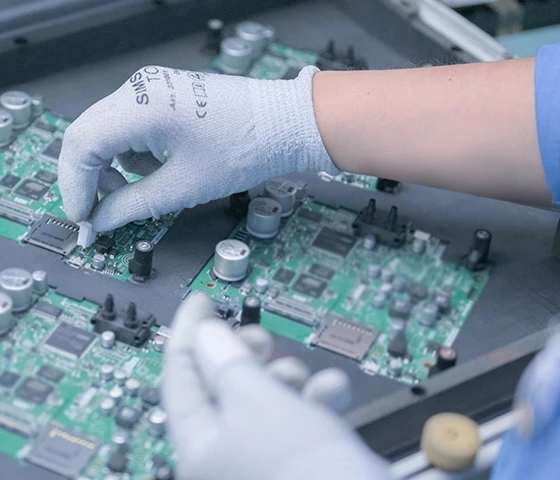 Our Through Hole PCB Assembly Capabilities
We provide through-hole PCB services to a variety of industries including medical, elettronica, strumentazione, è militari, all thanks to our complete assembly capabilities:
• Hand soldering • Dual wave flow solder
• Hand Insertion of components • Automate axial or radial insertion
• RoHS soldering using tin-lead solder
• Use of high and low melting point solder
• Prototype build to high-volume assembly
• Functional test and automated inspection
• Support various types of PCBs including metal core PCBs, PCB rigidi, Flex-rigid PCBs, FR4 PCBs, ecc.
Through-hole PCB Assembly Testing and Inspection at MOKO
Test in-Circuit: Stu tipu di teste hè realizatu per e linee di produzzione di grande volume, and helps us check every minute soldering and other components in detail.
Ispezione Ottica Automatica: Abbreviatu cum'è AOI, sti testi sò realizati per assicurà chì u pruduttu hè liberu di saldatura, cumpunente, è difetti BGA.
Ispezione automatizata di raghji X(AXI): Questa prova hè fatta per inspeccionà i riempimenti insufficienti, cortu circuiti, riempie, ecc. The automated X-ray inspection helps reduce the number of defects and improve the quality of the Through-Hole circuit.
Testi Burn-in: These tests detect components' failure or reliability in real environments.
Ispezione visuale assistita: I nostri esperti utilizanu una larga gamma di apparecchiature di ispezione visuale avanzata per realizà una ispezione dettagliata di a saldatura è a precisione di piazzamentu di i cumpunenti..
I nostri recensioni di i clienti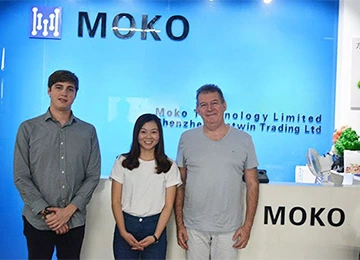 "Qualità perfetta. Fabricazione è consegna rapida di PCB in Cina. Eccellente. Hè un piacè di travaglià cù MOKO Ordinà di novu pcb."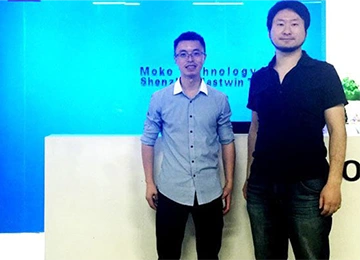 "Avemu trovu MOKO Technology Ltd à travaglià. Hanu una cunniscenza tecnica eccellente è rispunniu à i cambiamenti in i nostri prughjetti PCB estremamente rapidamente."
"Aghju utilizatu MOKO per dui prughjetti è a qualità hè sempre excellentu. U so tempu di turnaround hè prestu è sò sempre impressionatu cù i PCB quandu ghjunghjenu..
"Circuit Boards vede bè è hè statu speditu fast.Excellent log di a pruduzzione. Aduprà MOKO per i mo futuri prughjetti PCB. Grazie."
Ready to Start Your PCB Assembly Projects

?