Consumer Electronics PCB Assembly Expert
As a consumer electronics PCB assembly expert, MOKO is your go-to choice that provides high-quality PCBAs at competitive prices.
Why Choose MOKO for Consumer Electronics PCB Assembly

Quality Assurance
As an expert in consumer electronics PCB, MOKO is always compliant with industry regulations and stringently controls the quality of each consumer electronics PCBA. We are certified to industry certifications including ISO 9001, ISO 14001, and UL standards.

Turnkey PCBA Services
MOKO provides our clients with turnkey consumer electronics PCB assembly services, ranging from PCB designing, and fabrication, to assembly, inspection, and after-market service.
Professional Team
MOKO is a leading PCB manufacturer in China, we have a professional team covering engineering, fabrication, and sales that would provide 24/7 service to support our customers, making sure all problems can be solved with satisfaction.

On-time Delivery
We apply state-of-the-art equipment, there are 5 SMT and 3 DIP production lines at MOKO. From prototypes, and small batches to high volume production, and everything in between, we are capable of delivering consumer electronics PCBAs on time.
One-stop Consumer Electronics PCB Assembly Services
Leveraging our expertise and great engineering capabilities, we can help our clients to design various PCBs. Our engineers would work with you closely to understand your project requirements well and offer the best design solution.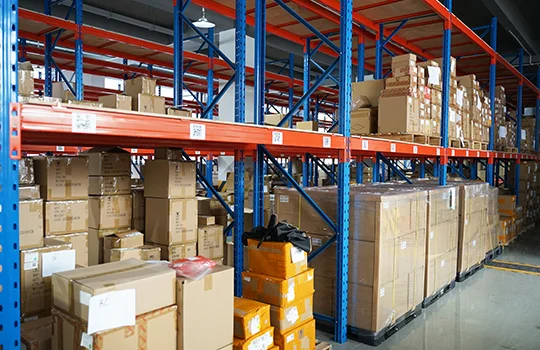 We can purchase components and materials from your nominated suppliers or our suppliers. We have a stable supplier network that allows us to obtain components and raw materials at a lower cost while maintaining high quality.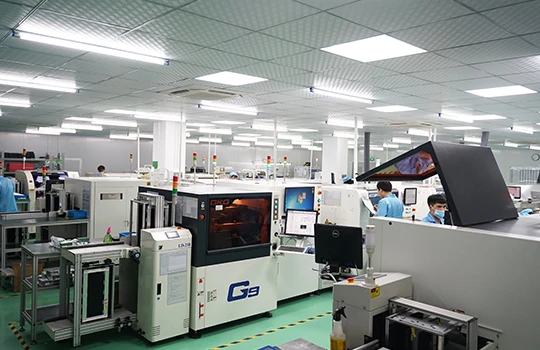 We can fabricate a variety of PCBs, including HDI PCBs, flexible PCBs, rigid-flexible PCBs, and so on. Whether it is a single layer, double layer, or multi-layer PCB, we can produce it to the high quality standard.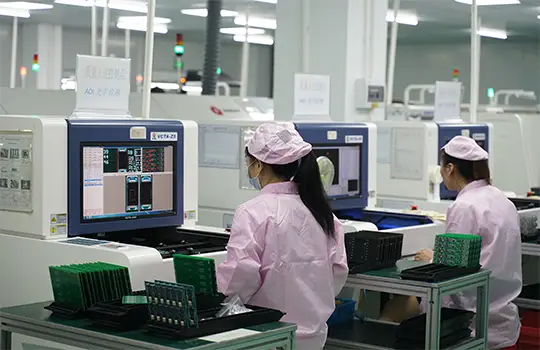 MOKO has flexible PCB assembly capabilities, we can complete PCB assembly with high efficiency. We provide various assembly services including:
• SMT assembly
• Through-hole assembly
• BGA PCB assembly
• Prototype PCB assembly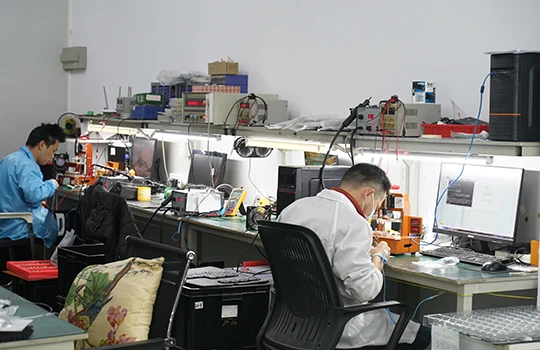 Before the delivery, we would apply a series of testing to check the quality and function of PCBA, the testing processes include in-circuit testing and 100% functional testing. We perform a visual inspection, automated optical inspection, and automated X-ray inspection.
Consumer Electronics PCB Assembly Capabilities at MOKO
Rigid, Flexible, and Rigid-Flex PCBs. MCPCBs, Ceramic PCBs, and Rogers PCBs.
We can assemble 1 to 40 layers. (Or according to client requirements)
Gold Plated, Lead or Lead-free, OSP, etc.
You can ask for THT, SMT, hybrid or both. Plus, you can go with single and double-sided placement.
Repairing and reworking is a very difficult job. You can still contact our team for a better solution.
We are capable to produce 10 million chips per day in the case of 5 SMT lines. And, 8 million per day in the case of 0402 and 0201.
 The company can produce 1.2 million pcs per day for 3 Production Lines.
3 Production Lines for enclosure assembly(Each line has 15 assemblers and 2 quality control engineers)
down to 4mil(0.1mm) pitch devices
Our Consumer Electronics PCBA Cases
Tell us More about Your Consumer Electronics PCB Assembly Project