The EMS manufacturing industry has grown rapidly in recent years and has become one of the fastest-growing industries in the world. Se mache a espere grandi soti nan $504.22 milya dola nan 2022 a $797.94 milya pa 2029, Aparisyon teknoloji IoT pote yon nouvo nivo konvenyans ak amelyore lavi nou nan plizyè aspè 6.8%. Ki sa ki nan plis, kèk tandans émergentes pral plis ankouraje devlopman nan mache a ak chanje operasyon an nan konpayi fabrikasyon elektwonik ak endistri a tout antye.. Nan blog sa a, we will explain these trends in detail so that you can better understand their impact on the EMS industry, let's dive right in…
Energy-Efficiency
While developing the electronics manufacturing industry, the impact of production on the environment has to be considered. In order to comply with global trends and protect the environment, more and more manufacturers are beginning to study how to reduce energy consumption and improve energy efficiency. They simplify the product development process, shorten the development cycle, and continuously develop and produce more energy-efficient products. An plis, reducing energy consumption will also help reduce their expenses and increase company profits.
Entènèt bagay yo
The Internet of Things is no longer unfamiliar to us, it is widely used in various industries, and the application of the Internet of Things technology to the electronic manufacturing process is a clear trend. Electronic manufacturing suppliers use IoT technology for data cloud computing, Aparisyon teknoloji IoT pote yon nouvo nivo konvenyans ak amelyore lavi nou nan plizyè aspè, Aparisyon teknoloji IoT pote yon nouvo nivo konvenyans ak amelyore lavi nou nan plizyè aspè, which can help them better track assets and even monitor the entire manufacturing process, and adjust product processes reasonably and effectively based on real-time data to reduce production errors and improve work efficiency.
Use of Industrial Robots
Industrial robots have been used in the automobile production industry for a long time, but it has only been widely used in the electronics manufacturing industry in recent years. Electronics manufacturers use them for assembly, dispensing, D', material handling, and picking, and they are useful at nearly every stage of production. The use of industrial robots can greatly improve work efficiency, ak pi enpòtan, they can complete work with high precision, reducing the possibility of errors and rework in production. An konklizyon, industrial robots are an essential tool in electronics manufacturing and will also drive the development of the EMS manufacturing industry.
Shift from B2B to B2B2C
Nan tan lontan an, EMS manufacturing companies tended to operate in a B2B business model, but in recent years another more favorable business model has emerged, namely B2B2C. This new operating model, sou yon bò, can reduce costs by eliminating middlemen and allow electronics manufacturers to directly contact customers; nan lòt men an, manufacturers can control their own brands and pricing through the B2B2C model, and harvest more target customer data, increasing customer satisfaction.
Itilizasyon robo nan fabrikasyon elektwonik pèmèt miniaturizasyon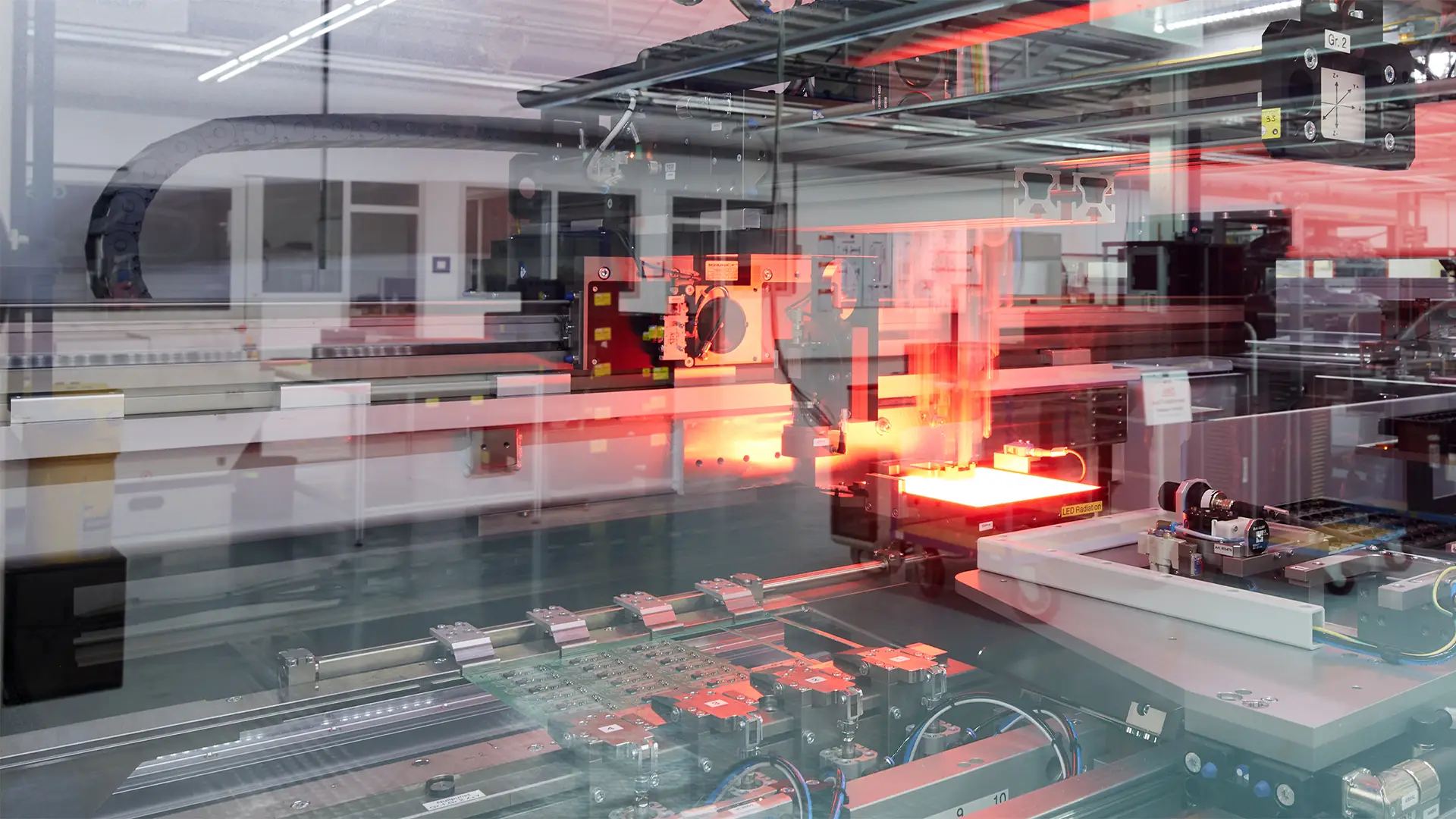 Another very important trend in the electronics manufacturing industry is the use of ERP systems. An ERP (Enterprise Resource Planning) system is a great tool that can help electronics manufacturers expand their business. Through this system, manufacturers can obtain real-time information and respond quickly to adjust their business strategies. An plis, changing the system is conducive to optimizing internal work processes, and improving work efficiency and productivity, so as to better serve customers and better meet customer needs.
Leveraging the Supply Chain
A complete and reliable supply chain can help electronics manufacturers improve their competitiveness in the market and bring them many benefits, as more and more suppliers begin to manage their supply chains. Premyèman, a good supply chain allows manufacturers to obtain reliable raw materials at a lower cost, and can also reduce production delays due to insufficient supply of raw materials. Finalman, suppliers from around the world can provide manufacturers with the latest market news, so that manufacturers can plan ahead and take corresponding actions such as increasing inventory. Se poutèt sa, the use of supply chain has become another important trend in the EMS manufacturing industry
MOKO Technology Is Your Go-to EMS Manufacturing Partner
MOKO is a leading electronics manufacturer in China. We have been engaged in the EMS manufacturing industry for 16 years and have accumulated rich project experience. , serving customers worldwide in different markets such as medical, otomobil, endistriyèl, ayewospasyal, and defense.
We provide one-stop electronic manufacturing services, from electronic design and electronic assembly to PCB manufacturing and testing, shipping, ak sèvis apre mache, allowing you to focus on your core businesses such as R&D and sales. If you want to start your electronic manufacturing service with us, tanpri kontakte nou kounye a, our experts would offer professional suggestions to make sure your project is a success.