Bei MOKO Technologie, we have a wide range of cutting-edge technology that creates a medium to large series of electronic gadgets to meet the SMT assembly needs of our clients.
Why Work with Us for SMT Assembly

?

Stringent Quality Control
Our SMT assembly process strictly follows high standards and complies with ISO9001, IPC, an UL. We apply several testing and inspection methods to guarantee the high quality of each PCBA, including AOI, Röntgentest, funktionell Tester, asw.

Schnell Ëmlafzäit
Leveraging our state-of-the-art equipment, we deliver PCBAs within your deadlines. Our SMT assembly lines offer high productivity and very high flexibility that allows us to effectively engage in all of our customer requests.
Kompetitiv Präisser
In-house manufacturing enables us to control the quality and costs as well. Zousätzlech, we have reliable suppliers who offer qualified materials at lower prices. Dofir, we can offer customers more competitive prices while maintaining quality.

Excellent Client Service
We not only provide PCB assembly services, but more importantly, we are your reliable partner who can provide full lifecycle services. Our professional support team offers 24/7 online service to ensure that all your questions are satisfactorily resolved.
Our PCB SMT Assembly Capacity
Well-equipped SMT Assembly Line
5 SMT Lines-10 million chips per day (0402, 0201 mat 8 Milliounen pro Dag) Reflow Soldering Automatic Wave Soldering System Automatic Plug-in Machines BGA Rework Machine
Various Component Packages Available
• BGA • QFN
• SOIC &nbsp • PLCC
• QFP • uBGA
• POP

Different Testing Services
Automatiséiert Optesch Inspektioun
X-ray Testing
In-circuit Testing
Funktionell Testen
SMT Assembly Process at MOKO
We Offer All-in-one SMT Assembly Services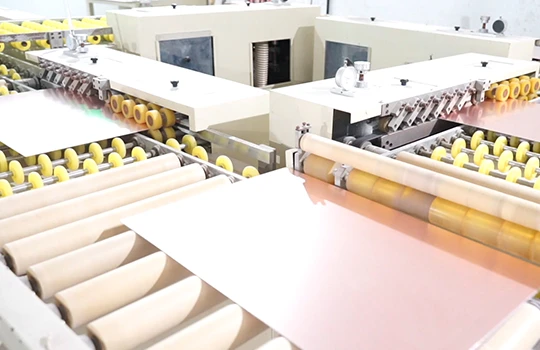 With more than a decade of experience, our engineers are experts in PCB manufacturing who work with technicians together to ensure the best quality of our circuit boards. Wat méi ass, we run DFM checks to make sure that all our printed circuit boards can reach the quality and durability requirements.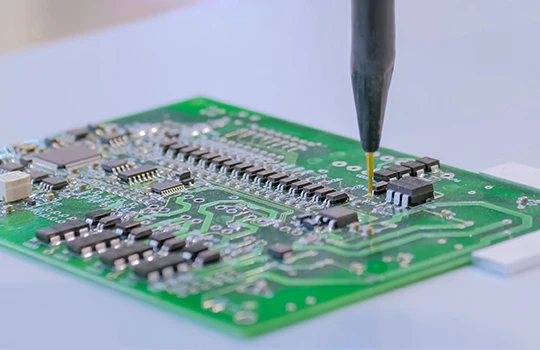 We utilize highly automated SMT machines to ensure that we can always place surfaced mounted components in the right positions with a short turnaround time. Our assembly flexibility and advanced capabilities can meet all your requirements well.
We are well-versed in PCB stencils and we have the expertise to help customers choose the right stencil that is suitable for your PCBs most. By using the best stencil, there is less chance of errors in the process and performance can be improved as well.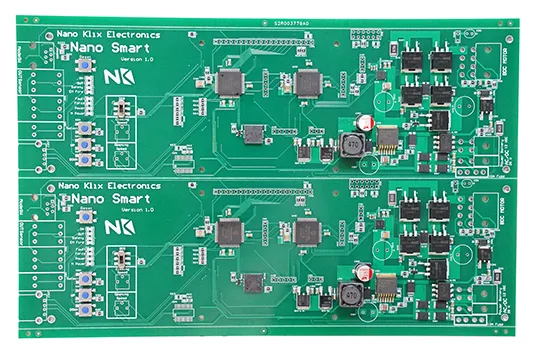 Our professional engineer team customizes the design of the PCB prototype according to the project requirements, which greatly reduces the possibility of errors in the later stage. Ensure PCBA quality and speed up turnaround time with our SMT assembly prototyping services.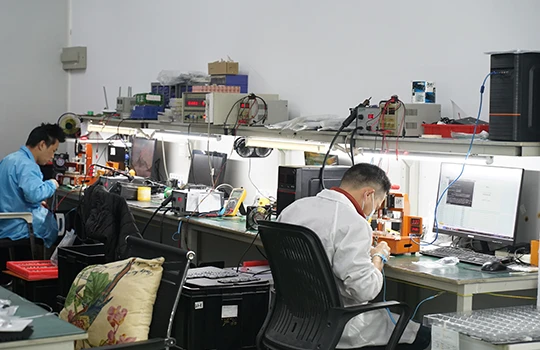 With our advanced SMT assembly lines, we can manufacture miniaturized assemblies and complex assemblies that require high-mix ratios and high-density Interconnect. We specialize in assembling various SMT PCBs and we can handle a variety of components with our automated SMT assembly lines such as passive chip components, active packages, a sou weider.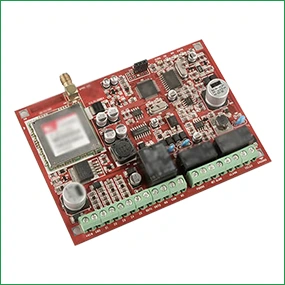 GSM Board Surface
Mount Assembly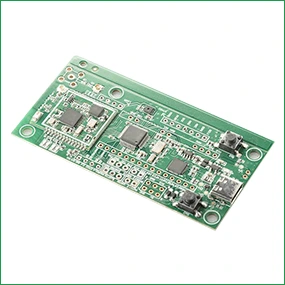 SMT IoT Entwécklung Board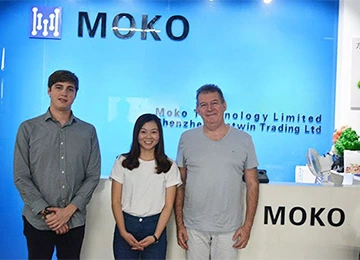 "Perfect quality. Fast China PCB ma-nufacture and delivery. exzellent. It's pleasure working with MOKO Will order pcb's again."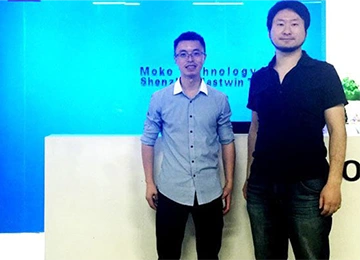 "We found MOKO Technology Ltd to work with. They have excellent technical knowledge and responded to changes in our PCB projects extremely quickly."
"I've used MOKO for two projects and the quality is always excellent.Their turnaround time is quick and I'm always impressed with the PCB's when they arrive..
"Circuit Boards look great and was shipped fast.Excellent log of the production.I will use MOKO for my future PCB projects. Thank you."
Tell us More about Your SMT PCB Assembly Projects