The Most Trusted Electronic Manufacturing Service Partner in China
Welcome to MOKO Technology
MOKO Technology is a leading EMS provider in China, with rich experience and expertise, providing customers with excellent service and creating superior products to improve people's lives. Our teams from different departments work collaboratively and efficiently to provide turnkey EMS services to clients from various markets, our services range from New Product Introduction, engineering, manufacturing, to assembly, supply chain management, and other value-added services.
Integrity, value, and innovation are the forces that drive us to be a sustainable company and to serve our customers better, we work with clients closely through the entire product development life cycle to help them realize greater value and outcomes.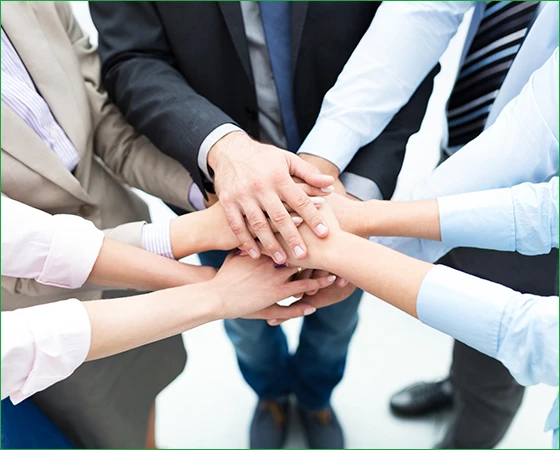 We strive to be a sustainable company and we firmly believe that teamwork can make dreams come true. We attach great importance to the development of the team, whether it is R&D, sales, procurement or production teams, we are committed to building the most outstanding team. We build a platform for employees development and carry out various training, making sure that our employees can develop together with the company. We are proud to have a professional and responsible team to support us so we can always meet customers' exact requirements.
CSR & Sustainability Make Our Country and the World a Better Place
While providing customers with the best electronic manufacturing services, we are also committed to corporate social responsibility and sustainable development. We pay attention to the global environment, adhere to green production, and control carbon emissions in the production process. At the same time, we also pay attention to the physical and mental health of our employees and provide them with a safe and healthy working environment. MOKO always abides by labor laws and firmly opposes child labor and labor exploitation.


Our engineers can support you from designing, engineering, to firmware development, and manufacturing. Whether your business focuses on research, development, innovation or business development, we can take care of everything about electronics manufacturing for you.

We are certificated with the ISO9001:2015, ISO14001, RoHS, and UL listed. In addition, we have a strict internal quality control process that would check both the quality of raw materials and finished products, making sure our customers can always get high-quality products.

The in-house manufacturing and assembly can significantly control the cost. Our facilities are well equipped and highly automated, which can improve production efficiency and reduce labor costs. In addition, our solutions are custom-tailored to exactly adapt your needs within your budget.

We are dedicated to providing the best client service in the electronics manufacturing business. Your total satisfaction is extremely important to us. We make quick responses to your questions and inquiries within 24 hours.
Our ERP systematic order process allows you to check the production status and track your order throughout the product cycle.

At MOKO, we always focus on innovation. We constantly upgrade our production equipment and introduce the most advanced technology in the world. We keep abreast of global trends, better understand market dynamics, and better help customers improve their competitiveness.
Take advantage of our network and see what MOKOTechnology can do for you.