Full electrical and mechanical box build assembly service that is tailor-made to clients' requirements saving them both time and money.
Your Go-to Box Build Assembly Partner
MOKO is a leading electronic manufacturer with a global service specializing in the assembly of both mechanical and electronic box build. Our service scope from small enclosures to larger and more complex fabricated box build assemblies, providing box build solutions for complex product system configurations used in commercial, industrial, and defense applications.
Fully Integrated Box Build Services
We design our process based on your specifications and develop a custom box build solution, whether it's simple plastic enclosures or multi-rack assemblies, we can meet and even exceed your expectations well, our services include:

• Automated Encapsulation
• Complete Electro-Mechanical Assembly
• Automated Conformal Coating
• Testing including Functional, Final, Environmental and Burn-In
• Complete Product Testing & Burn-In
• Custom Packaging
• Direct Product Shipment
• Aftermarket Service and Depot Repair of MOKO Built Products
• Warehousing & Order Fulfillment & Traceability
Our Box Build Capabilities
• Provide SMT, PTH, and mixed assembly solutions in terms of the box build.
• Solutions for various types of enclosures, cable assemblies, and sub-assemblies with simple as well as complex metal frames.
• For cable assemblies, we utilize complex bundles of stripped, laced, tinned, or twisted wiring,
• Provide full-wired assemblies such as racks, cabinets, and backplanes.
• Subassemblies can be fabricated using precision machined parts such as brackets, fittings, connectors, and PSU and backplanes.
• Provide pre-tested sub-assemblies to reduce costs. We conduct thorough design reviews before we begin our assembly process to ensure that we reduce costs to the greatest extent possible.


Turnkey Box Build Assembly
With MOKO box build services, you will receive complete support for the entire mechanical assembly process, ranging from component sourcing, design, manufacturing, testing, and repair.

High-quality Guaranteed
Our certifications guarantee the quality of our products and services, we are ISO 9001, ISO 13485, IPC-A-610, RoHS & Lead-Free process certified, UL registered, and REACH compliant.
Rich Experience and Expertise
With 16 years of experience in providing box build services, we have all the expertise needed to ensure our products are manufactured to the highest standards.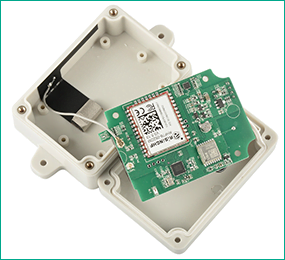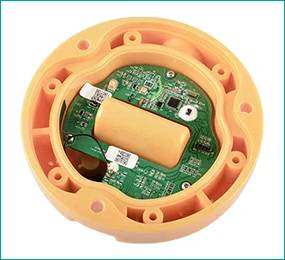 Temp Humidity Sensor Assembly
Start Your Next Box Build Project with MOKO Technology

!