Rapid prototyping is a quick method to create three dimensional models for new products by using a group of techniques such as 3D printing, CNC machining, injection mould and so on. In addition, it fabricates the three-dimensional model by using actual and measured values, which means once the prototype is approved, it can be produced on a large scale.
At MOKO Technology, we are committed to providing prototypes of high quality at low cost. We provide one-stop services that cover a variety of technologies and services to meet your prototyping needs well.
Why Choose MOKO Technology for Rapid Prototyping
Rapid prototyping is a vital step for making your idea come to reality, and finding a reliable and experienced partner is the key to success. MOKO Technology is your best choice, the reasons are listed as below:
MOKO Technology has obtained certifications including ISO9001:2015, ISO14001, ISO13485, ROHS, BSCI, and UL, our factory and products are qualified to international standards. What's more, our quality control department strictly controls each product to ensure that the quality of the products received by our customers is first-class.
State-of-the-art Facilities
MOKO is equipped with the first-class equipment such as CNC machines and 3D printers, to handle each production process, making sure that the prototypes we made are in high quality.
We provide prototypes with a fast turnaround time, our well-trained workers and advanced equipment guarantee that we can deliver high-quality parts to our customers on time.
Established in 2006, MOKO Technology has rich experience in this area, we have served hundreds of customers around the world in different industries including aerospace, automobile, electronics, medical, and so on.
Rapid Prototyping Products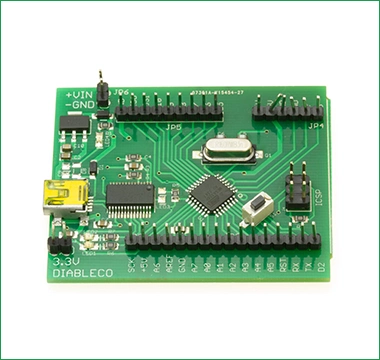 Prototype with breadboard shield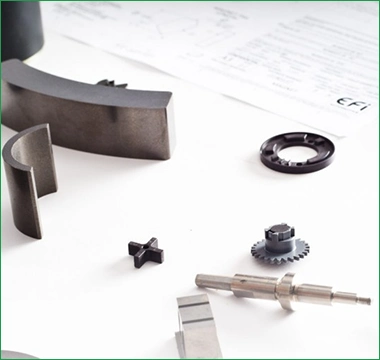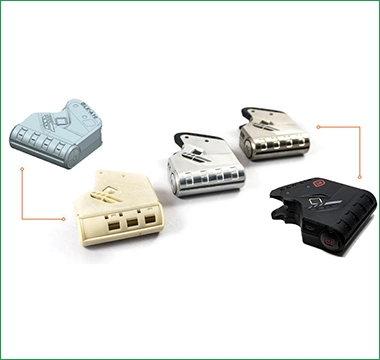 Rapid Prototyping product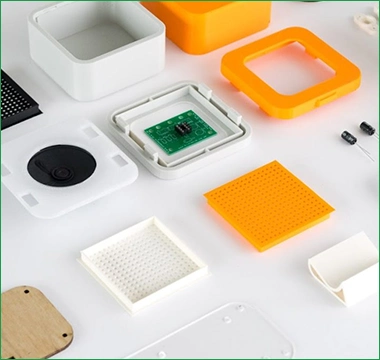 The Types of Rapid Prototyping
Prototypes can be classified as low-fidelity and high-fidelity prototypes in terms of accuracy according to the main purpose of the prototype.
Low-fidelity prototype: True to its name, the appearance and function of such prototypes are far from the actual demand prototype. It is usually used to test the rough idea and can be produced very soon.
High-fidelity prototype: For such prototypes, they have almost the same functions and appearance as the final product.
According to Different NPD Stages
There are six types of prototypes according to different new product development stages, they are :
Proof of concept prototypes
Demonstration model prototypes
Functional prototypes
Industrial design prototypes
Final prototypes
Alpha& beta build prototypes
Applications of Rapid Prototyping
Rapid prototyping can be used to make assembly parts for machines, and you can also design and model electronic circuits through this technology.
Rapid prototyping is a great tool for surgical operations, for example, before starting a complex surgery, a three-dimensional model is needed to help doctors to discuss and analyze how to operate the surgery. It can also be used to make artificial limbs models, make dental implants and dentures.
Engineers are always required to show the three dimensional models of their designed buildings, and the rapid prototyping is the most effective method to create the models. Through models, people can clearly see the appearance, structure and even some details of those buildings.
The design of a car contains a large number of assembled parts, and the size of any part needs to be accurately designed. Once one of the parts has a design problem, it will cause a lot of loss. The use of rapid prototyping can help designers quickly find problems and adjust them immediately, and finally produce a car successfully.
The Advantages of Rapid Prototyping
Compared with other prototyping methods, rapid prototyping has a lower cost and uses less time. Because it utilizes cheap materials and there is not much labor needed.
Through rapid prototyping, you can get an idea about what difficulties you may have in the further manufacturing process, and you can figure out which process needs to take more time and money, so you can make plans in advance.
During the rapid prototyping, you can find some defects and then correct them before moving to the next step, just imagine what would happen if you find such flaws during the manufacturing stage? The cost would be huge. But with rapid prototyping, you have many opportunities to make trials and you don't need to worry about making mistakes.
Available for Various Materials
It is workable for a variety of materials, if you don't know what material is the perfect one for your product, you can use it to test several materials until you find the best one for your final production.
Choose Us for Better Services Always
Want to get a free quote? Please feel free to contact us, our experts are ready to discuss your next project!