Social Responsibility at MOKO Technology
As a company, our responsibilities are not limited to creating profits and bearing legal liability, more importantly, we need to take responsibility for our consumers, employees, communities and the environment as well.
Since its establishment in 2006, MOKO Technology has been committed to becoming an enterprise that is socially responsible and provides customers with high-quality products. We understand the importance of the social responsibility, and we take actions to make sure that our company operates by following the corporate social responsibility(CSR). We focus on bringing more benefits to our employees, which makes our employees happy and more efficient. On the other hand, we agree with the sustainable development, so we commit to green production for protecting our environment better.
Our manufacturing and any business conduct is strictly subject to high standards of ethics and integrity. First, we prohibit any form of labor slavery and comply with local and international labor laws. No child labor, no forced labor, focus on employee welfare, and ensure our employees are treated with dignity and respect. In addition, we oppose human trafficking and call on the suppliers we work with to abide by relevant ethics and rule of law guidelines to ensure that all services we provide are implemented under fair labor practices, and we will work with local governments and partners together to build a better society.
Health&Safety of Employees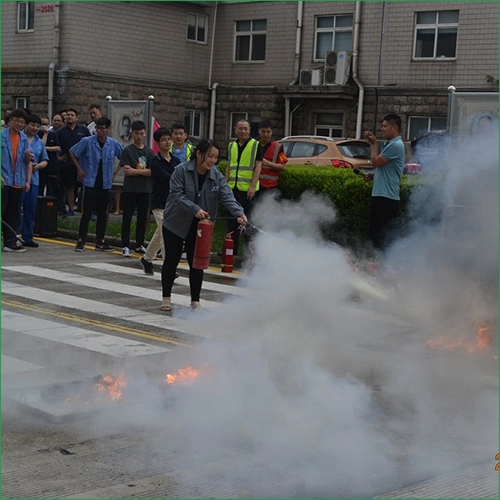 Fire Training and Emergency Drill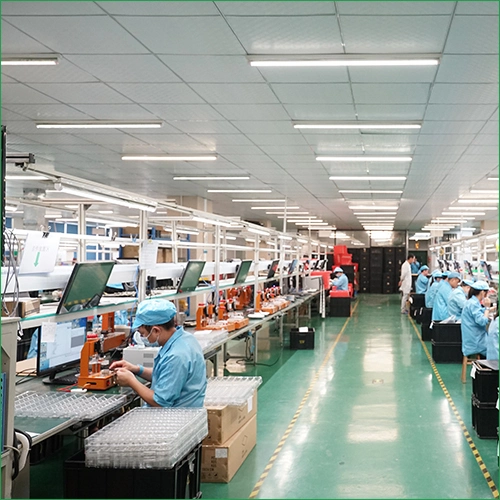 As a company with a sense of social responsibility, MOKO pays much attention to creating a safe and healthy environment for our employees, and we take many measures to guarantee their health and safety as listed below:
1.We have professional health and safety training for all employees before they start to work, including the correct machine operation methods, fire escape drill and other concerned knowledge.
2.We provide protection equipment, such as earplugs that keep their hearing from being damaged by the noise of machines, and masks that protect our employees from the pungent smell.
3.We have a reasonable working schedule and shift arrangement, as we all know that people have limited energy and they need to have enough rest to make sure that they can work in a good state and avoid any accidents. There are more than 300 employees at MOKO, thus, we can provide products in a short turnaround time and guarantee the safety and health of our employees.
4.We provide nutritional meals for our employees and we organize some activities such as hiking or mountain climbing to make sure the physical and mental health of our employees.
MOKO Technology pays great attention to the protection of the environment while operating its business, which helps to reduce the negative effect on the environment and preserves natural resources. We ensure that all our production activities comply with the environmental legislation and we make efforts to carry out the green production:
1.We upgrade our production process and machines constantly to reduce the waste. And we classify waste according to whether it is recyclable. For recyclable waste, we will process it and use it again to promote the recycling.
2.We use high-quality and recyclable raw materials that are no harm to the environment and people's health, and we control the use of disposable plastic as best as we can.
3.We strictly control the harmful emissions including gas, light pollution and sewage. we will not discharge it unless it is properly treated and reaches the sewage discharge standard. Thus, we can reduce the environment pollution significantly.
4.MOKO aims to provide our clients with high-quality products, so we evolve our products and optimize their life cycles making sure that they can be used for a long time, which helps to reduce the waste caused by frequent replacement.
5.Creating more recyclable products. In recent years, our engineers have developed a series of products that helps to save energy and reduce the energy consumption. We have smart LED lights that can be turn off when nobody is in the room to avoid waste, and we provide PCB for solar controlled or wind controlled devices.
6.We work with suppliers who also attach great importance to environmental protection to make sure that the materials offered by them are conducive to environmental protection.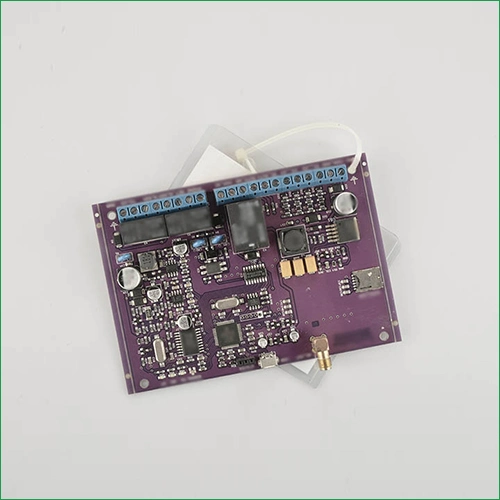 Smart Controller PCB Prototype