Stereolithography Service
Instant Feedback
Just provide your CAD file to us, we will make quick responses about prices and manufacturability within 24 hours.
From Prototype to Production Runs
Thanks to our industry-leading equipment and proficient workers, we are capable of manufacturing 3D parts from prototypes to large production runs at a fast speed.

Quality Assurance
Certificated with ISO9001, MOKO fabricates 3D parts that can always reach the international standard and set our customers assured
Stereolithography at MOKO Technology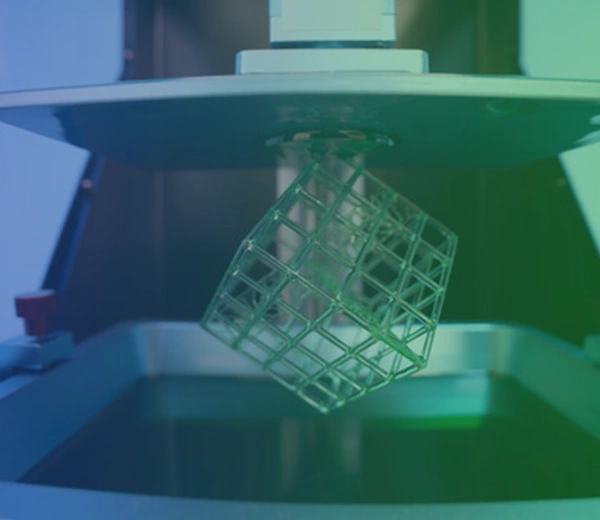 Stereolithography services offered by MOKO Technology cover a wide range, from CAD data design to the production and post-process, etc. We utilize state-of-the-art 3D printers to fabricate stereolithography parts with high accuracy and short turnaround time as fast as 1 workday, and our experienced engineers are the experts in stereolithography technology who would offer the best solutions and professional suggestions for your 3D printing projects, making sure they can be carried out successfully.
We aim to provide our customers with the best stereolithography services for resin components, our ISO9001 certified factories and normative printing workflow guarantee the quality of products, and we have a proficient and friendly sales team that make quick response and instant quote to clients within 24 hours.
Our Successful Stereolithography Cases
What is Stereolithography

?
Stereolithography, also known as SLA 3D printing, is a kind of additive manufacturing process, which is applied widely to fabricate 3D concept models, prototypes, and complex components in as fast as one day. Stereolithography applies the laser and photopolymerization to cure liquid resin to solid 3D parts, which are featured with high resolution and precision (normally, the tolerances of stereolithography parts are less than 0.05 mm), smooth surface finishes, and material versatility. With these properties, stereolithography is the best 3D printing process for manufacturing highly accurate casting patterns such as injection molding, casting, and vacuum casting, presentation models, and functional parts. Stereolithography technology is popular in many industries, the common applications include complex assemblies, medical devices, tools and dies, and so on.
First, transfer the CAD data to the printer, and the ultraviolet laser that can harden the liquid resin would be applied to draw the shapes on to the surface of the photopolymer vat according to the pre-programmed design in the CAD file.
Normally, the layers of the support structures would be drawn at first, then the part itself. And when one layer of the part is complete, then the build platform would be shifted down or up, which depends on what kind of machine is used. We have two kinds of stereolithography machines, one of the prints the model upwards, while the other one prints the model downwards. In addition, the ultraviolet light source can play the role of either laser or projector.
Repeat the processes mentioned above layer by layer until the final 3D part is finished. Then, the finished part would be taken out of the printer, and the excess resins would be removed. The final step is to remove the support structure, and to solidify the parts better by applying the UV-curing cycle. If the project requires some customized finishing, then the part would undergo other processes like coating and spray painting.
The Advantages of Stereolithography from MOKO
The Stereolithography service provided by MOKO can manufacture very precise and exquisite 3D parts for customers. The size is from a few millimeters to one meter, and it is guaranteed that no matter what the size is, the high precision and high resolution of the product can be ensured. And there is almost no problem of parts shrinkage or warpage.
MOKO Technology applies the industry-leading SLA printers and upgrades the stereolithography technology constantly, making sure that our stereolithography parts are fabricated with good surface finishes and mall feature definition. Our customers are free from the quality issue as we have a strict quality control process. We are capable of delivering 3D components as fast as one workday.
Various Materials Options
Stereolithography service at MOKO provides a variety of materials for your option, the application of project would decide what material should be used, and we serve our clients from several industries well. If you are not sure what kind of material is the best choice for your project, you can talk to our engineers who have rich experience in this area.
Design Guide for Stereolithography
1. Though there are many advantages of stereolithography technology, not all 3D printing projects are suitable for it. So you should be well-versed to other technologies or consult professionals before making the decision.
2. The wall thickness should be designed no thinner than 1mm, or the 3D parts may be damaged.
3. Stereolithography is not suitable for the parts with tiny holes, the hole size should be designed with the size of at least 0.8mm.
4. For the long and thin part, a lot of supports should be applied to lower the possibility of warping.
5. Stereolithography supports making logos or patterns on the 3D parts, but we should pay attention that the embossed patterns need to be designed with the size of at least 0.3 mm high and 0.4 mm wide.
Start Your 3D Printing Project with an Expert
Whether you require turnkey solutions or customized 3D projects, we are here to help you out. Feel free to call us at 86-75523573370 to discuss your project today!