Elektromekanisk montering
We provide precision electro mechanical assembly services and other integrated contract manufacturing services to meet your various needs.
Outsourcing Electro Mechanical Assembly to MOKO
Electro mechanical assembly refers to a process that combines mechanical and electrical components and subassemblies to manufacture a device or create a system that uses electrical current to perform the mechanical operation.MOKO Technology is well-versed in different electrical and mechanical devices, og vi har tilbudt elektromekanisk monteringsservice til kunder i et bredt spekter av bransjer. Våre ingeniører vil samarbeide med deg gjennom hele prosjektet for å tilby en skreddersydd løsning uansett hvor komplekst monteringsarbeidet er.. Outsourcing til MOKO hjelper deg med å forkorte prosjektomløpstiden og forbedre markedskonkurranseevnen til din bedrift.
One-stop Automotive PCB Assembly Services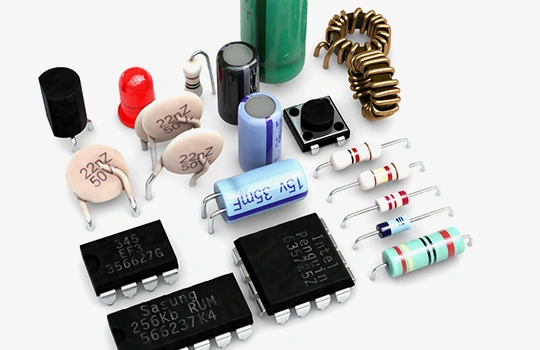 We have a strong network of suppliers and based on the specifications provided by our customers, we can obtain high-quality components in a short period of time. Our component sourcing services help customers simplify supply chains and save costs.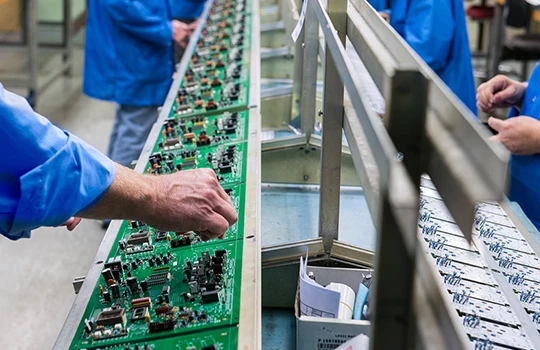 Our experts develop customized electromechanical assembly solutions according to customer needs and set up specific production processes. Our electromechanical expertise and strong production capabilities enable us to handle a variety of projects, be they complex or simple.
MOKO provides customized and ready-to-use electromechanical subassemblies, som sikrer kompatibiliteten og høy ytelse til de forskjellige elektriske og mekaniske komponentene. Sub-assemblies service at MOKO allows you to make upgrading easier and improves the productivity significantly.
MOKO Technology provides general electro mechanical engineering support to our customers. Produksjonssystemer involverer et bredt spekter av teknologier, det er mange problemer eller tvil du kan møte i løpet av prosessen, and our professional team works with you throughout the project to support you.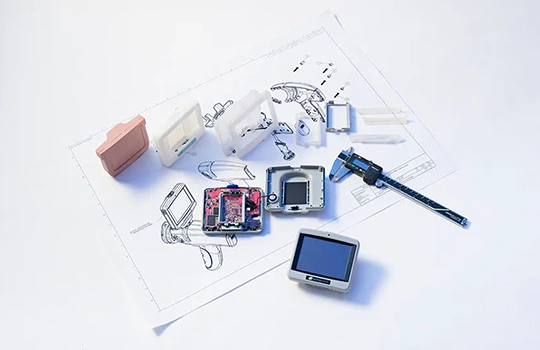 Before we go to mass production, We provide prototyping services to test product features and capabilities, making sure they can exactly meet your requirements. Once the prototypes are approved, we will manufacture and deliver electromechanical assemblies on time.
Our Capabilities in Electro Mechanical Assembly
We are capable of handling types of electromechanical assemblies including PCB assemblies

(BGA,uBGA, CSP), kabelenheter,

and box build assemblies

.

Specializing in different electromechanical assembly techniques such as Surface

Mount Technology

,

Through-hole Technology

,

Additive manufacturing

,

Complex RF Electro-Mechanical

, etc.

In-house CNC machining

:

MOKO is capable of machining almost any part with different geometric shapes with our advanced 3-axis

, 4-akser, og 5-akse fresemaskiner.

We perform stringent inspection and testing including Solder Paste Inspection

, AOI, Røntgen inspeksjon, Visuell inspeksjon, Testing i krets, Funksjonell testing, og så videre.

Omfattende kompetanse
We have all the expertise required for electromechanical assembly and provide customers with a wide range of electromechanical assembly services to meet different customer needs.

Kvalitetssikring
All products are manufactured by complying highest quality standards, our certificates like ISO9001, ISO 13485, IPC, and UL guarantee the high quality of our assemblies.

We carry out customized assembly services according to the needs of customers, and our flexibility can meet various electromechanical assembly needs from simple to complex.
Levering i tide
Our state-of-the-art facilities and streamlined in-house manufacturing processes enable us to deliver electro mechanical assemblies to our customers on time.
Electro Mechanical Assembly Cases at MOKO
Contact Us to Get Customized And Cost Effective Electromechanical Assembly Services of Your Electronic Products

!