MOKO CNC Turning Services
From rapid prototyping to large production runs, our CNC turning services provide our clients with highly precise CNC turned components with a short turnaround time as fast as one day. The CNC turning center at MOKO can work with a wide array of materials such as copper, jeklo, aluminum and other plastic materials as well. Poleg tega, MOKO offers other value-added services including designing, engineering and surface finishing, and we have provided the CNC turning services to customers from more than 100 countries that making us a reliable and experienced CNC machining manufacturer.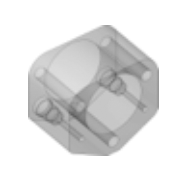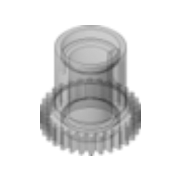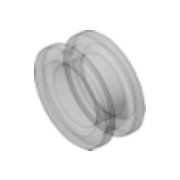 KORAK | pls | SLDPRT | STL | DXF | IPT | 3MF |
3DXML | PRT | SAT datoteke
Why Choosing MOKO Technology for CNC Turning

?
MOKO Technology is ISO9001:2015 potrjeno, which guarantees that the quality of our CNC turned parts can meet international standard. Poleg tega, we have a strict quality control process that inspects the incoming materials and finished products as well, making sure that the parts delivered to our customers are high-quality.
MOKO has rich experience in providing CNC turned parts for customers in different industries including but not limited to the electronics industry, medical industry and automotive industry. Our engineers are experts in the CNC machining area who have accumulated a lot of project experience that allows them to offer the best solution to clients.
V preteklih letih, we have been paying much attention to upgrading our CNC equipment and internal CNC machining process, we use the industry-leading CNC turning machines and we have a sound production system to make sure that we can manufacture parts with high accuracy and efficiency.
MOKO can deliver the CNC turned parts with a short turnaround time. We have proficient workers who can operate the machine correctly to improve productivity. Po drugi strani, we can understand customers' needs quickly, in učinkovita komunikacija lahko absolutno spodbuja napredek dela in končno zagotavlja hiter čas.
Customer satisfaction is our top priority. Our friendly and professional support team makes a quick response to our customers within 24 ure, making sure that any of your problems can be solved on time.
CNC turning is a kind of subtractive manufacturing process that removes the excess material of the workpiece to create the final shape of the part. The bars of material would be held in a chuck and rotated and then the cutting tool is fed to the workpiece to remove the material. This technology can manufacture parts with a nice surface finish that can save the post-processing steps. It can be used for both outsides and inside of the workpiece to produce components with tubular geometric shapes.
Torej, kako deluje? No, there are only a few steps involved in the whole process. Najprej, we need to design a 2D or 3D model by CAD and convert it into G-code so that CNC machines can read it. Potem, the parameter of the turning machine needs to be set before it starts to work. Nazadnje, the bar of materials would be fixed into the chuck of the spindle and then rotated. When the speed of spindle spins achieve a certain value, the CNC turning cutter will start to remove the unwanted material of the workpiece and form a smooth finish and get the desired CNC turn parts finally.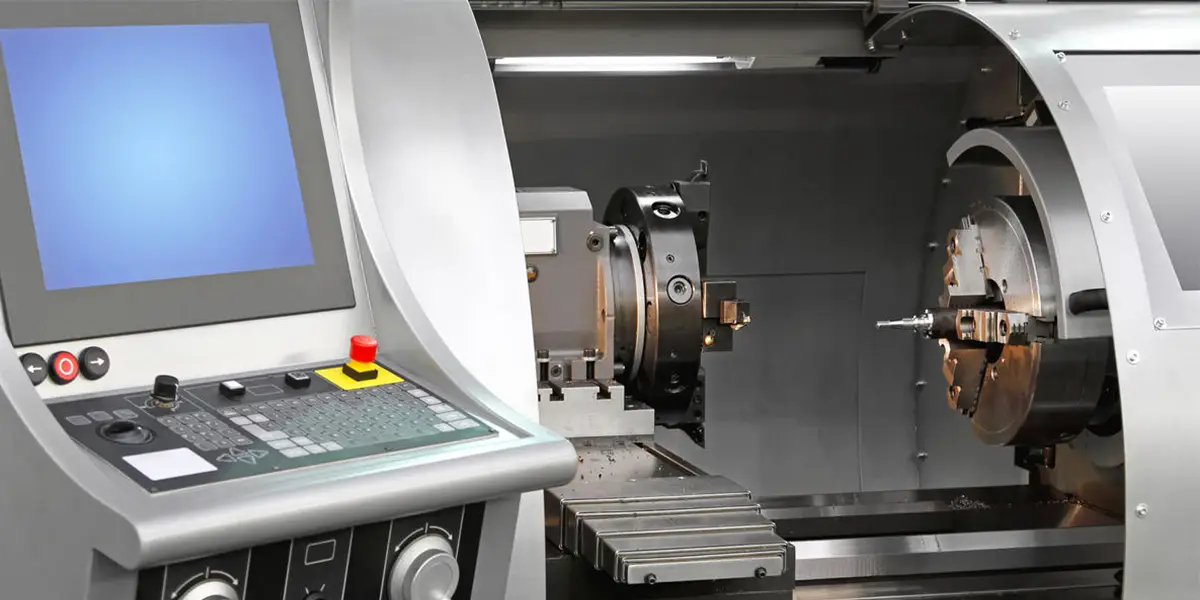 The Benefits of CNC Turning
The process of CNC turning is highly automated, which is controlled by computers. So the components can be manufactured with high accuracy and less errors, the tolerance of CNC turning at MOKO is 0.001- 0.005 palcev.
Po drugi strani, compared with traditional machining, CNC turning has the advantages of high consistency and repeatability, as the turning machines can operate in exactly the same way repeatedly to create parts with high consistency.
CNC turning helps to reduce the cost significantly as it requires fewer people to operate the machine, običajno, proficient workers can operate a few machines at the same time, tako, the labor cost is decreased. Po drugi strani, machines can work continuously without a break that can improve the productivity as well.
There are a variety of surface finishing services available for CNC turning technology such as painting, galvanizacija, anodizing and so on. CNC turning services at MOKO allow you to choose materials from a wide range including kinds of metal and plastic materials.
Obrnite se na MOKOTechnology
Z vodilnimi zmogljivostmi CNC obdelave v industriji in najboljšo storitvijo za stranke, MOKO je vaš najboljši ponudnik storitev CNC obdelave.