Fused Deposition Modeling Service
Comentarios instantáneos
Yéetel proporciónenos u archivo CAD, Yaan k meentik respuestas rápidas yóok'ol tojol yéetel manufacturabilidad ichil 24 horas.
U prototipo ti' le series producción
Óolal ti' Jaajal k nu'ukulo'ob líderes ti' le industria yéetel meyajo'obo' k'a'abeto', chan capaces u fabricar páajtal a 3D tak prototipos tak nukuch series producción u nojoch velocidad.

yilik ka' yaanak ma'alob u calidad
Tumen yéetel ISO9001, MOKO fabrica páajtal a 3D u Mantats' páajtal chukpachtik le estándar internacional yéetel establecer k clientes seguros.
Fused Deposition Modeling at MOKO Technology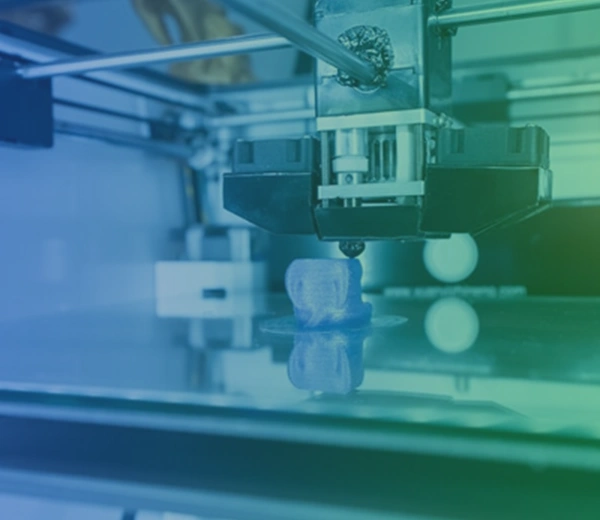 MOKO Technology provides fused deposition modeling services for prototypes, functional parts and end-use products. We use the state-of-the-art 3D printers, which allow us to produce high-performance parts with a fast turnaround time. Our experienced engineers are the experts in the FDM area who can handle 3D printing projects with a wide array of materials such as ABS, PLA, PA, PC, TPU, ka bey sucesivamente. And we have the capacity to print parts ranging from tiny size to large size in various shapes, and offer more than 40 colors for your options as well.
We are confident to offer our clients with the premium parts thanks to our strict quality control process, and our sales team is 24/7 online making sure that you can get the fastest response.
Fused Deposition Modeling 3D Parts Gallery
What is Fused Deposition Modeling

?
Fused deposition modeling is a kind of additive manufacturing process that manufactures 3D parts by selectively depositing melted material according to the CAD data. Raw materials are thermoplastic polymers such as PLA, ABS, TPU, PC, and so on that usually in the form of filaments, which would be combined layer by layer until they form the shape of the final parts.
FDM is the most widely used 3D printing process, which has wide applications covering different industries, we can apply it to fabricate toys, rapid prototypes, small manufacturing tools, automotive parts, and medical equipment.
There are main steps involved during the fused deposition modeling:
Paso 1: Design the 3D model through CAD, and then input the CAD data to the machine.
Paso 2: Loading thermoplastic filaments into the printer, and put them into the extrusion head to liquefy them by heat.
Paso 3: The melted filament would be extruded and deposited layer by layer in the specific positions through the extrusion head that would move in x-, y- and z- directions.
Paso 4: The build platform would be lowered when one layer is completed, then repeating the process mentioned above to form more layers until the whole part is finished.
Paso 5: If there is a support structure, túun, it needs to be removed at last.
The Benefits of Fused Deposition Modeling
Fused deposition modeling is one of the most popular 3D printing technologies, as it has many advantages when compared with other ones:
Fused deposition modeling is a very economical option for 3D printing, as we know, there are many materials available in the market for FDM technology, and the easy availability of materials can lower the cost. Ichil uláak' ba'ale', the cost for coloring and finishes are low as the colors and finishes come from the raw materials, no other processing is required. So the total cost to fabricate prototyping or functional parts by FDM is lower than SLA, SLS and other technologies.
Ka'anal eficiencia producción
Fused deposition modeling is featured with fast turnaround time, steps involved during the fabrication are automatic that require no tool replace or other processes, which can improve the production efficiency as well, and MOKO is capable of delivering your 3D parts as fast as 3 K'iino'.
Materials used fused deposition modeling have high performances, the thermoplastic materials including PA, PC and ULTEM are much durable and compact, which ensures the long term use of the final parts even in the unfavorable environment.
MOKO technology utilizes the industry-leading FDM 3D printers that can reduce the possibility of errors, which have the tolerances of +/- 0.004" or +/- 0.002" per inch, making sure the parts we fabricated are precise.
Fused deposition modeling, Ba'axten jump'íit lado, supports using more than 40 colors that may be more choices in the future. Beey xan, no need to worry about the color difference problem, as the color of the final parts is decided by the color of filaments used. Ichil uláak' ba'ale', there are a variety of plastic materials available for FDM technology such as PP, TPU, Nylon PA, ABS, PETG, PLA, PC, which helps the engineers to develop new and innovative solutions significantly.
Menos desperdicio xooko'obo'
Fused deposition modeling is an additive manufacturing process, and it fabricates 3D parts by melting the filament and solidifying it, so there is less possibility of material waste. Beey xan, if the construction is designed well, FDM requires no support structure and that can also reduce the material waste.
Ken káaje' u tsol impresión 3D yéetel juntúul experto
Ts'o'ok je'el u necesite soluciones wach'ebo' tu k'ab wa múuch'meyaj 3D personalizados, Táan k waye' utia'al a wáantikech. Ma' dude ti' t'anik k ti' le 86-75523573370 utia'al discutir u tsol bejla'e'!