Quick turn PCB assembly refers to an assembly service that can manufacture and assemble printed circuit boards in a very short turnaround time, generally taking only 24 to 48 hours to complete. In such a competitive market, players must speed up production runs to gain more market share, and quick turn PCB assembly is their best option. It's the most efficient way to bring your product to the market quickly without affecting quality.
Choosing a reliable quick turn PCB assembler matters much, which provides you with high-quality circuit boards within the shortest time. But it's not easy to make the correct decision as there are many quick turn PCB assembler available in the market. In this blog, we'll go over the things to look out for in the selection process to help you choose the best quick turn PCB assembly service, let's read on.
Benefits of Quick Turn PCB Assembly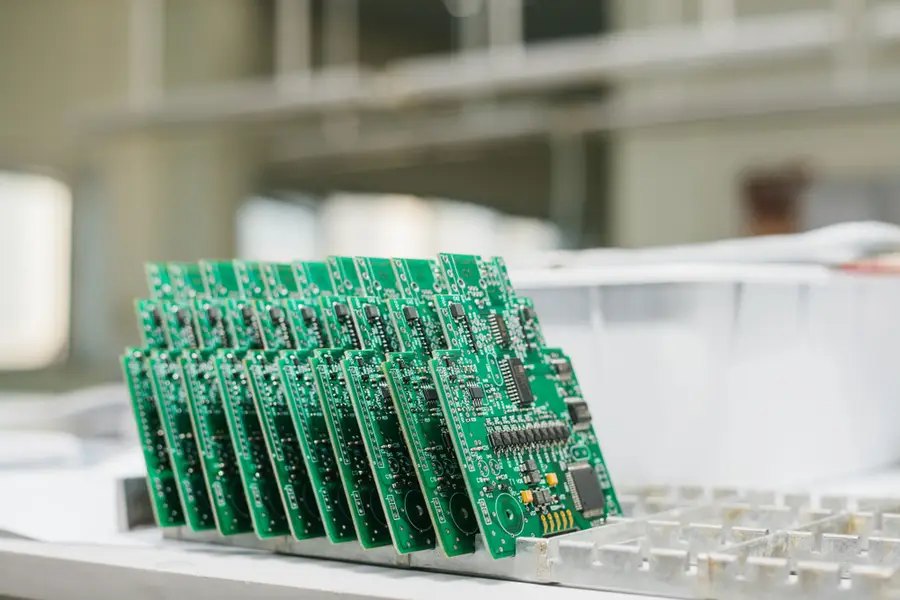 Fast Turnaround Time 
As the name suggests, quick turn PCB assembly allows manufacturers to deliver circuit boards in the shortest possible time to avoid unnecessary delays, ensuring they are always on track with their customers' projects, so customers can focus on other important business.
Low Costs
Quick turn PCB assembly has lower manufacturing costs because the technologically advanced PCBs can be manufactured and assembled in less time, hence, the overall costs are reduced accordingly.
Various Boards Available
To meet customers' demands well, manufacturers provide a variety of circuit boards for their selection, turn quick PCB assembly is workable for all types of printed circuit boards, simple and complex.
Factors to Consider When Choosing Quick Turn PCB Assembly Service
1.Experience
Experience is the number one factor you should always consider when choosing a quick turn PCB assembler. Rich experience can prove that they can handle your project and can guarantee the quality of the circuit board.
2.Speed
Before making a decision, you should confirm the delivery time with the assembler. Some can deliver quick turn PCBs within 24 hours, some within 48 hours or even longer. It's important to make sure their speed matches your schedule, and in special cases, manufacturers can shorten production times if you're willing to pay more.
3.Quality
Although the main purpose of quick turn PCB assembly is to deliver the board as quickly as possible, it cannot make any compromises on product quality. Therefore, when choosing a manufacturer, pay more attention to their quality aspect, and ask if they have certification or their quality control process.
4.Equipment 
Good quick turn PCB assemblers would invest in advanced equipment and technologies, which enable them to produce high-quality boards with faster speed. No matter how professional they are, they need state-of-the-art equipment to perform the production. And you can ask them to provide an equipment list or just visit their factory directly.
5.Costs
Another key factor is cost and you have to make sure their quote is within your project budget. However, when comparing prices offered by different quick turn PCB assemblers, you can't just choose the cheapest, because we all know you get what you pay for. It is best to choose a manufacturer that offers good products at a competitive price.
Partner with MOKO for Quick Turn PCB Assembly 
As a leading PCB manufacturer in China, MOKO has nearly 20 years of experience in providing quick turn PCB assembly service, we use industry-leading equipment and production technologies, and we are proficient in different assembly technologies such as surface mount technology, through hole technology, and ball grid array (BGA), etc. We have the ability to assemble various quick turn PCBs such as FR4 rigid board, rigid-flex board, and flexible board, we are confident to meet the various needs of customers, and currently, we have provided quality PCB assembly services for customers from more than 100 countries around the world. At the same time, we have a strict product quality control process and use a variety of testing methods such as functional testing, aging testing, and automatic optical inspection (AOI) to ensure high product quality.
Leveraging on our extensive practical experience and expertise, you can rest assured to let us handle your project. We have a stable global supply chain and can obtain parts at the best price, so we can offer our customers competitive prices. If you are looking for a reliable quick turn PCB assembler, look no further, MOKO is your best choice, contact us for a custom quote.