Medical Device/Equipment Assembly
MOKO Technology gives solutions to leading medical device companies when it comes to assembling and manufacturing medical devices. In case you are looking for a comprehensive manufacturing solution that enhances your core proficiency, look no further, MOKO has it all.
We offer different assembling services such as ISO 13485 systems, packaging, and kitting. From fully automated assembly to skilled human touch and testing equipment, we offer a wide range of services to our customers. Our in-house automation team works with you by accessing your program whether it involves cells that are fully automated, or simple table-top fixtures. This helps you to meet your stern necessities by building cost-effective solutions.
At MOKO, we aim at improving the reliability and quality of products while at the same time minimizing cost and marketing time.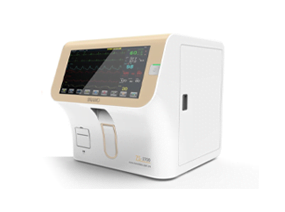 Multiparameter Monitor
Assembly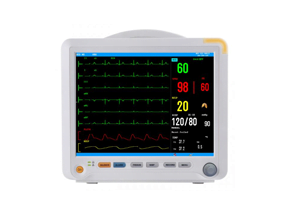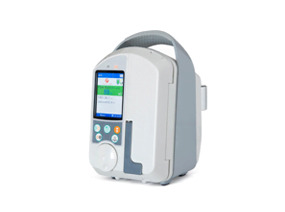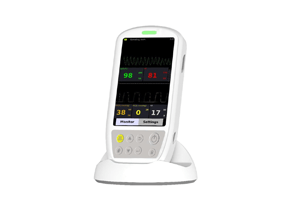 Handheld Capnograph Monitor Assembly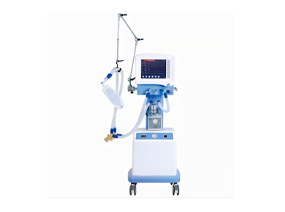 RV Ventilator and RS Ventilator Manufacture
Biomedical Test Equipment Manufacture
Medical Device Biochemistry Analyzer Manufacture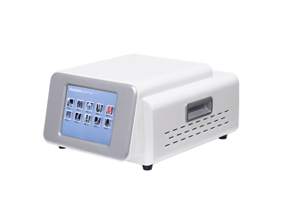 Portable electronic shock wave medical equipment Manufacture

Lean Manufacturing
of Medical Devices
We assemble even the most complex process of assem-bling using an intricate tactic to strict engineering. This warrants that our medical devices are manufactured at optimum competence.

Efficient Handling
of Medical Devices
Our skills of handling medical device enable us to smoothly shift all compo-nents and assembled products to different assembly stages, packaging processes, or quality control practices.

Order Track and
Trace
We have efficient track and trace systems that safeguard every medical device. This makes it easy to track back any medical device to a specific supply chain stage. The return and recall process of products is aided by our fast and accurate UDIs appli-cations.

Medical testing
scrutiny
Our product analysis and assessment lines are built in a way that ensures every medical device that leaves your company is of para-mount quality. This ensures that the medical devices we provide are of great quality and they all comply with the industry's tough universal standards.

Medical Device R&D
We have experts who gives advises on how appropriate your medical device design is for the automation process. From packaging to the com-ponent's size and shape, we make sure that every product we develop is ready for Design for Automation (DFA).

Supply Chain Management
We always make sure that our supplies are competent and that they share our sus-tainability and quality obli-gation. When you allow us to manage your supply chain, you effectively explore new healthcare inventions centered on your core business.
Quality
Systems at MOKO are of great quality including; UL Certified, BSCI, ISO 9001, ISO 13485, and ISO 14001. All our finished medical devices are of Class II.

High Speed Packaging
All the assembled medical devices are sealed or wrapped to its required external packaging by our packaging lines. This applies to all our assembled medical devices including the sterile barrier systems.
Be Attentive During the SMT Mounting Process of Medical Electronic Devices
The medical device assembly industry has promptly advanced ever since the new epidemic in 2020. Also, volatile growth has been welcomed in many medical equipment companies. This has imposed new encounters to SMT patch factories.
Processing of health electronic SMT patch is quite different from electronic products that are consumer-based. Every electronic medical product has its particular distinct necessity.
Whether it is medical testing equipment or medical auxiliary equipment, it is required to have very high accuracy in use, and the things about life can not be said about, about and so on.
Especially for medical diagnostic and medical auxiliary equipment, a high degree of stability is essential, accurate diagnosis at the diagnostic stage, and stability in use at the clinical application stage.
Due to the special requirements of medical equipment, for medical electronic SMT patch processing plant, it is necessary to strengthen the quality control of SMT patch processing.
Components quality control – It is essential to inspect all your medical device components after purchasing them fully. Also, make sure you seal the samples well and then store them in a cabinet keep away from moisture.
Control of solder paste – The patch medical electronics processing should ensure it selects and stores solder paste rendering to the product's features.
Control of solder joint – After completing the components quality and solder paste, a solder joint control is determined by the SMT chip processing quality. To determine the chip processing quality, just control the solder joints quality.
Control of static electricity – The core components of medical electronics are lost when exposed to static electricity. Therefore, it is important to deal with substantial data when using these medical devices.
Benefits of Assembling Medical Devices
Medical device manufacturers need to provide highly competitive pricing on all medical electronics consistently. This ensures that the assembling stage is ideal and takes care of the largest global OEMs in different production processes.
By doing this, the whole company becomes more effective and competent. In addition, when a company can handle assembly orders and vast productions, its manufacturing cost lessens. This is achieved by outsourcing the work in places with low labor and maintenance costs.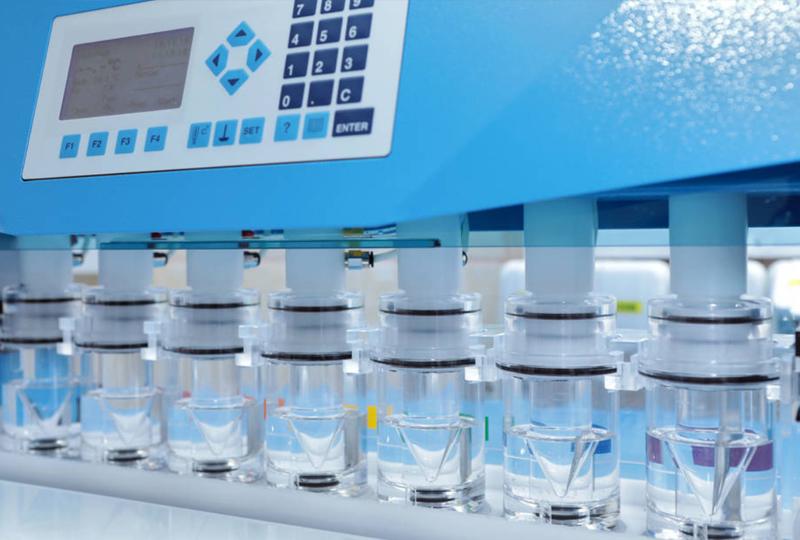 Customer Cases of Assembling Medical Devices
A customer of SP Automation needed an automatic system that assembles a medical device in a spotless room, securely enclosed with a series of vessels. Apart from assembling, the machine was required to feed some packaging machines and at the same time scrutinize barcoding.
The Challenge
Designing and manufacturing a system that assembles a medical device with multiple parts was the biggest challenge. The machine was intended to receive components of assembling from infeed conveyors. Therefore, including the product's bowl feeding was not a necessity.
The device assembly had several variations and needed a system control that enables the operator to shift from assembling multiple model alternatives rapidly. Also, it was a prerequisite for the system to integrate with an already existing machine for final packing. The system was specially designed to;
Automatically feed components on conveyor belts.
Handle different assembly configurations.
Fully track products using the system
Outputting into a packing machine
The Solution
A mechanical indexing precision link was used to ground the system. Some machined test was used to build the conveyor so that it can receive multiple assembly build-ups. The components were transferred into the system using four infeed conveyors. The principal part was transferred into an indexing conveyor's nest. Several pick and place units were used to give room for different placement positions.
The components assembled were at that point constrained together. Inspection of bar codes and final assembly stages were done after the machine was loaded onto an input conveyor packaging machine. All rejected parts were placed in a segregated area after removing them.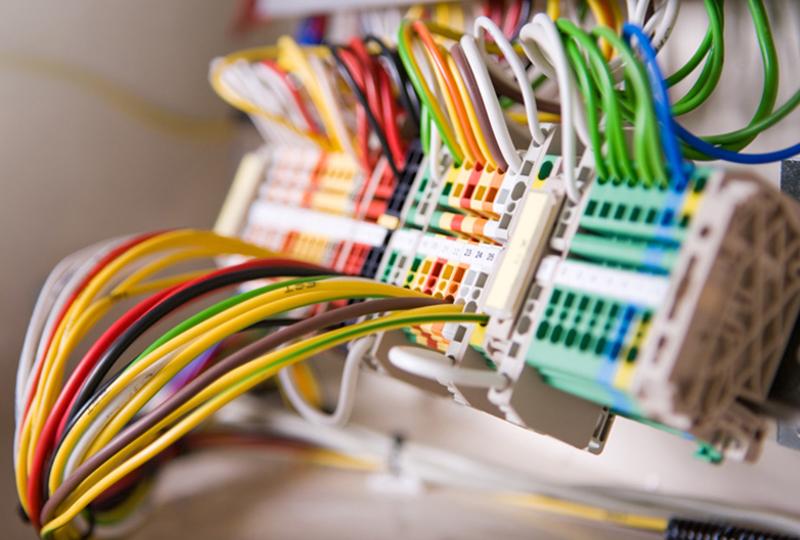 Medical Device Assembly Capabilities
MOKO Technology has a rich understanding of all the critical processes needed to manufacture and assemble your complex components and medical devices. The table below describes how the new technologies continually add processes in the medical device industry and their capabilities that meet customers' needs.
Capabilities

Processes

Fully automated or manual assembly

 

Forming

Punching

Thermal/RF tippling

Dip molding

 

Cutting

Automated tube cutting & coiling

Die-cutting

Skiving

Pneumatic press cutting

Metrology

Optical measuring

Metrology labs and capability studies

Testing

Leak testing of pressure decay and Hermetic

Functional testing

Electrical testing

Compression and tensile testing

Vision-assisted inspection

Joining

Ultrasonic, RF, polymer laser, metal laser, spin, and induction welding

Ultra Violet and solvent bonding

Impulse sealing

Heat staking

Sewing

Soldering

Surface Treatments and Imaging

Plasma surface treatment

Drug-infused silicone

Pad, screen, and inkjet printing

Chlorination

Hydrophilic coating

Re-flow lamination

Cryogenic de-flashing

Hot stamping

Other Processes

Plastics precision machining

In-line and off-line slitting

Integrated electronics

Torque driving

Cuff ceiling
Classes of Medical Devices
Medical devices are categorized into a three-tiered class system by the United States Food and Drug Administration (FDA). They include;
Class I Devices: General Controls
Class I medical devices consist of essential equipment like gloves, bedpans, and bandages that need sanitary, medical, and safety contemplations. Although these devices pose less to no safety hazards as they are not highly sophisticated, they still serve essential ends.
Class II Devices: Special Controls
These devices are a bit complex than Class I devices, although they pose a higher hazard to users and patients. Class II devices include surgical needles, suture materials, and x-ray machines.
Class III Devices: Premarket Approval
Class III devices require approval from the FDA as they are more intricate than Class I or II devices. When manufactured inappropriately, these Class II devices can be more dangerous to users and patients. They include; heart valves, bone implants, and pacemakers.
Federal Regulations for Assembling Medical Devices
All producers who manufacture and market medical devices must follow federal guidelines as stipulated by the United States Food and Drug Administration. These regulations are put in place to safeguard medical equipment by ensuring they are properly clean, function well, and pose no hazard to medical practitioners and patients. These federal guidelines for assembling medical devices include:
Establishment Registration – All facilities that manufacture and import medical equipment are required to register with FDA. They are also needed to renew their registration every year.
Listing Medical Devices – The FDA requires medical establishments, including exporters, manufacturers, and remanufacturers, to list all of their devices.
Premarket Notification – Before the manufacturers start any commercial distribution, they must first acquire a substantial letter from the FDA. The letter acts to prove that the medical equipment produced is substantially equivalent to those in the market.
Premarket Approval – The FDA must approve all class III medical equipment before they get into the market. The manufacturer must issue clinical data that indicates the device's safety.
Quality System Regulation – The regulations on Quality System require the FDA to inspect all medical device manufacturing, packaging, labeling, and storing facilities.  
Labeling Requirements – All medical device labeling and informational fictions must be approved by the FDA.
Assembly Applications for Medical Devices
Some of the applications the LLS Health provides include supplement molding and encapsulation, reinforcing, bonding, and several other techniques of assembling medical devices include;
6 Essential Steps to Transition Medical Devices from Prototype to Production
The transition begins when the FDA agrees to take in medical programs. This ensures a successful medical equipment assembly. When outsourcing medical equipment to any contract manufacturer, it is important to follow these 6 critical steps. They guarantee success to your medical program when it transitions over to an assembly phase that is full-scaled
a) Medical Devices Readiness Review
A readiness review is the first step a contract manufacturer performs before accepting any order related to building medical devices. The review aims at determining whether the data provided by customers can lead to manufacturable products that meet the required functions and design.
This process requires the manufacturing and engineering groups to develop the appropriate procedures needed to assemble and build medical devices.
c) Medical Parts Manufacturing
This step involves the release of component parts to the manufacturing floor.  For the conformance to be verified, every assembling stage must be well monitored. Therefore, the project's success depends on the organization's capability to manage the assembling of the product and its constituent parts.
d) Final Test and Verification
If the prototype is applicable, it is tested and checked to ascertain if it meets all specifications. To ensure that these tests meet all the laid quality and functional requirements, the internal and customer engineering teams make sure they develop them.
The engineering group reviews all the lessons learned after successfully finishing the prototype. This enables them to meet customers' expectations by making the product suitable for use when revised and updated.
f) Release for Production
During this process, supervisors from both the Assembly divisions and NPI internally meet to make sure the project's transition process is seamless.
Types of Printed Circuit Boards in the Medical Industry
The medical device industry oftenly require PCBs and HDI PCBs of high-density interconnection. These printed circuit boards fits well in a small devices as they pack a lot of connections. Most professionals in the medical industry oftenly chooses flex or rigid-flex PCBs for essential medical devices.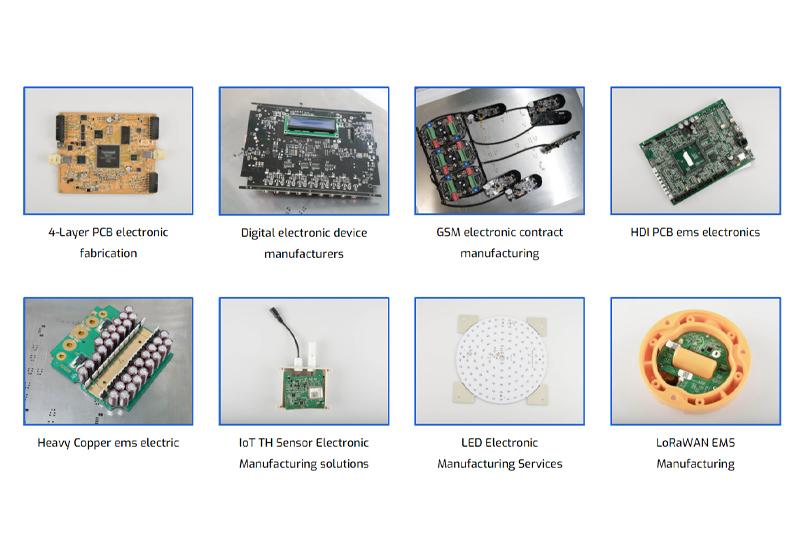 Medical Printed Circuit Boards Design Trends
Some several key standards and regulations must be satisfied when designing electronic medical devices. This is to take precautions for the safety of both medical experts and patients.  Nevertheless, as safeguarding is still necessary, the interval is also lengthened from product designing to distribution endorsement. Thus, it may take several years for major technological transitions to make an impression in the market.
However, multiple advances in medical device technology are still visible in the market as the field is dynamic. Some of the latest advances in the market include higher resolution computer vision, wearable, AI software, and robotics. In addition, several medical-grade printed circuit board design trends have been utilized to sustain these innovations.
Some of the latest trending attributes for medical printed circuit boards are;
Smaller and Denser
The component placement density for medical devices has increased as their circuit boards have become smaller. Subsequently, the board's margin error has also decreased, imposing adaptability when manufacturing and designing these PCBs.
High-Density Interconnect (HDI) Boards
Smaller boards that have advanced functionality causes paths with tighter interconnectivity and a small area for traces. Due to this, HDI is applied in many medical boards.
Non-standard Form Factors
A non-standard PCB form factor designs have been brought by the latest trends that focus on self-monitoring health obligations for medical conditions, wellness, and exercises.
Rigid-Flex Structures
Flexible electronics that must be incorporated with special manufacturing requirements while designing have continued to gain momentum.
In years to come, the trending attributes listed above are likely to remain key contemplations in the innovation of electronic medical devices. Therefore, it is essential to keep your circuit board updated on the board-building trends discussed below to be on the right track.
Manufacturing Trends for Medical Grade Printed Circuit Boards
For the current revolution of industrial production to be efficient so that it improves its manufacturing speed, it primarily strains on software and communications. Therefore, incorporate the standards described below when manufacturing PBCs to ensure they are at optimum medical grade.
Incorporate Design Intent
Partnering with your CM in the development stage is the only best way to incorporate design intent in your board build process.
Utilize DFA and Optimize DFM
When optimizing the development of your medical PCBs, right-first-time (RFT) manufacturing is very critical. To meet this objective rate of high yields, manufacture design selections that utilize  rules and regulations
Engage Digital Twin Technology
Imitation is one of the ways that has been used for a long to reduce the cost of development and prevent waste. For instance, the digital twin technology for PCB development identifies potential errors before rolling the first board.
Agile Manufacturing Process
Board builders can integrate changes that have fewer development disruptions while designing PCBs. This is done by initiating the agile manufacturing processes.
Open and Transparent Collaboration
For your medical-grade PCB to be a collaboration between you and your CM, it is important to communicate with your CM right from the start openly.
Impact of These Trends in Medical Device OEMs
Most OEMs prioritize sustainability, quality, and cost-efficiency when contracting third-party merchants. Indeed, those contract manufacturers who produce high-quality products while still saving costs are the best partners.
This pattern serves four OEM areas of value. They include;
Quick Innovations
Adequate Time to Market
Management of Risks
Overall Investment Returns
Recently, these trends in medical OEM have characterized the MedTech contract manufacturing field in full force. One of the common advancements for medical device CDMOs and OEMs is the fundamental trajectory. This occurs when the relationship between clients and vendors is charged with intricacies related to the pricing and management of regional suppliers.
PCB Assembly and Where It Shows up in Modern Medicine Today?
The medical PCBA is made by bonding electric components to a medical PCB. When creating PCBs, several multi-phases take place. They include the PCB designing stage and the PCB evolution of a preliminary model.
Several electric components must be assembled on a PCB for it to be effective in a device. Some of the factors the assembly process primarily relies on are;  
The type that makes the circuit board classification
Features of the electric components assembled on the board.
Reasons for utilizing the circuit board
The subsequent step encompasses the collection of all components needed in assembling PCBs. Most of the parts include those that aid in the assembling of electronic components. They are
The Printed Circuit Board
Soldered electronic components
Soldering parts such as all preformed materials, solder wire, bar, paste, and bar
Soldering equipment like SMT equipment, soldering station, wave soldering machine, testing equipment, and the wave soldering machine.
The assembly process starts once all the essential components are laid out accordingly.
Benefits of the Surface Mount Technology when Assembling Medical Devices
Manufacturers who develop electric circuits use the Surface Mount Technology (SMT) to assemble all PCB parts on a flat surface. Thus, no through-holes are involved when mounting the components. The core advantage of SMT is that it allows an ease of automation.
Automating surface mount is much easier than soldering tiny primes over tiny holes, which are at times that incorrectly prepared. Some other advantages of using SMT when assembling PCB for medical devices are;
Less drilling is involved when making holes needed for the PCBs.
Parts can be aligned on both sides of the circuit board.
Its components take less space as they are much smaller.
SMT has an incredible density than old-style components.
SMTs have a better performance when it comes to constant motion and vibrating.
All SMTs are small; hence they perform better. This makes their manufacturing processes to be easy and rendered simple. The whole manufacturing process eliminates the involvement of hands.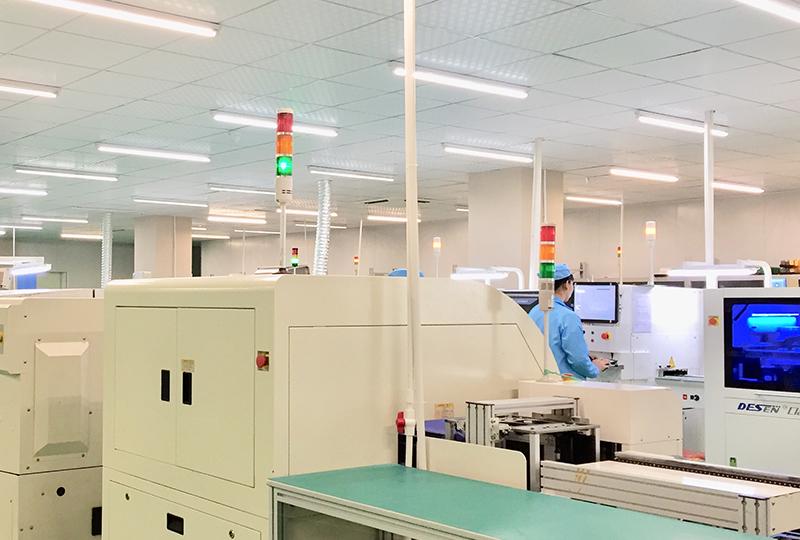 Medical Contract Manufacturing Requirements
Medical electronics require post-production monitoring and other critical aspects when manufacturing. The device's class determines the level of constriction and the specific regulations to be applied. Restrictions increases with an increase in the level of classifications. To manage risk and quality, all classes must stick to ISO 14971 and ISO 13485, respectively.
ISO 14971 standard defines and gives enough details on how to create and implement your risk analysis plan. The plan involves all the requirements required by a CM when manufacturing a medical device board.
On the other hand, ISO 13485 structures the quality management system of a medical device board. It includes the following provisions:
Product awareness planning
Designing and development
Processes of purchasing and production
Monitoring and measurement
The ISO 14971 and ISO 13485 provide the minimum manufacturing requirements for medical devices.
Medical Public Circuit Boards Assembly Technologies
Medical PCB assembly is a multi-step procedure that involves high-quality automatic, hybrid, and manual levels of manufacturing proficiency. MOKO Technology offers excellent PCB assembly solutions for the medical device market. MOKO Technology specializes in high-mix that have an outstanding level of flexibility. Some of the latest assembling technologies in medical PCBs are;
Multi-layer HDI Public Circuit Boards
SMT 001005 and mini SMT 008004
Chip on Boards with gold or aluminum wire bonding
Flip-Chip either glued or soldered
BGA that has a multi-die
Micro-FCBGA with a pitch of 150µm and 2100 connections
The Through-Hole technology
Chip Scale Packages
Chip-on-Chip
Multi-Component Modules
Reflow and Selective soldering
What is Medical Contract Manufacturing
Medical device assembly companies greatly benefit when they adequately utilize these contract manufacturing partners. Some of the benefits experienced are cost efficiency, logistical alignment, and a rationalized supply chain. All these enable the medical contract manufacturing companies to offer commercial products to the market while at the same time meeting the industry requirements.
As the definition scope of medical contract manufacturing is broad, it has other few consistent features, which include:
Manufacturing and designing processes
Assembling the medical device
Packaging for delivery
2021 – 2031 Contract Manufacturing Market Report for Medical Devices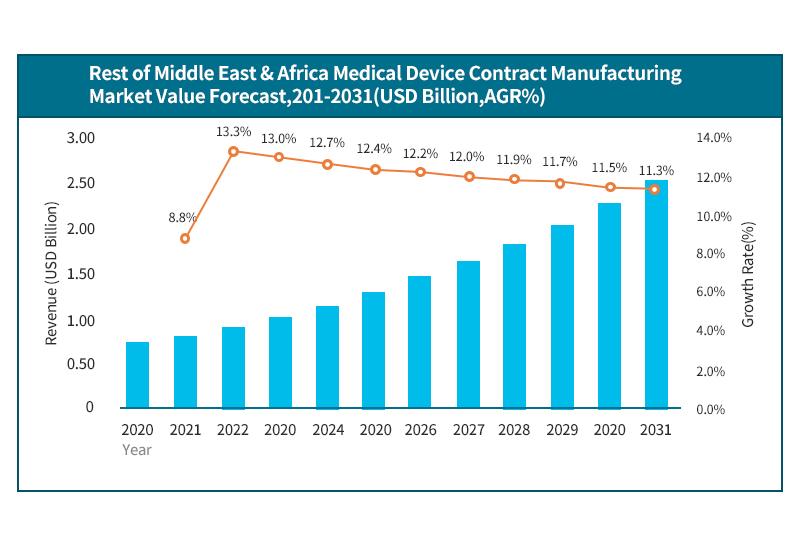 Prediction and valuation of contract manufacturing markets are provided for the2021 to 2031 period. The sector, product, and regional levels offer the medical device's market size. In addition, this 2021 to 2031 contract manufacturing market report entails data analysis and helpful insights into how the medical industry has been affected by COVID-19.
Contract Services
There is constant pressure in the medical device industry to regulate prices without losing the product's safety and research development. Recently, the demand for medical devices has rapidly grown due to emerging innovations and technology. As a result, medical device original equipment manufacturers (OEMs) are expected to gain from a declined cost of manufacturing, enhanced agility, and increased return on investment (ROI) when outsourcing some of their activities.
MedTech Contract Manufacturing Investment and M&A
Medical device CDMOs executed 84 M&A deals from 2014 to 2020. Private equity-backed organizations had 44 seals, whereas corporate acquirers had 40 sales. The availability of independent acquisitions has attracted financial sponsors leading to a high-growth potential and an outlook of huge returns on investment. MedTech Contract Manufacturing industries are likely to technologically develop and positively grow when they endorse a vibrant investment and M&A climate.
Latest Technologies in the Medical Device Industry
The medical industry can be easily boosted or disrupted by technology. New emerging technologies are rapidly emerging at an unexpected rate. For adequate adoption of the latest technologies, medical device companies must carefully assess and experiment with the already available streams of innovations. Some of the latest technologies largely adopted by medical device companies include; smart device applications, wearable, block chain, cloud-based data, and the Internet of Things.