Electronic Contract Manufacturing (ECM) has been successfully used by many leading companies around the world as it helps them to grow their business with less capital expenditure. In this article, we'll focus on the key benefits of electronic contract manufacturing so you can see why it's so popular, but for now, let's get clear about what electronic contract manufacturing is.
What Is Electronic Contract Manufacturing
Electronic contract manufacturing refers to a one-stop service including component supply, engineering design, PCB manufacturing and assembly, electronic assembly, testing, product maintenance, and after-sales service.
Working with an ECM partner allows companies to focus on core businesses such as research and development, they only need to provide ideas and delivery time, and let the ECM partner handle the rest. As such it is used in a wide array of industries including telecommunications, automotive, defense, aerospace, medical, and biotechnology. What's more, ECM companies manufacture a wide variety of products and they have the necessary certifications and expertise. They have professional engineers who are experts in the field of electronics manufacturing to handle your project. Leveraging their expertise and skills, you can always get superior products within a short turnaround time.
The Benefits of Electronic Contract Manufacturing 
1. Excellent Quality
Working with an ECM partner can ensure the quality of products. On the one hand, electronic contract manufacturers have rich experience in producing and testing various electronic devices, so they are well-versed in different standards and compliance for different industries. On the other hand, they have the expertise and equipment required to perform manufacturing and other processes, making sure the excellent quality of products.
2. Lower Costs
Manufacturing a product can be very pricey, you need to invest heavily in equipment, technology, and people, and the day-to-day operating costs are also high. Even harder is keeping up with ever-changing trends and consumer demands in electronics. And partnering with a reliable electronic contract manufacturer is a workable method to save your cost. Their expertise and industry-leading equipment can provide you with premium products at lower costs as there are fewer errors and re-dos during production. More importantly, you can invest more in your core business to improve competitiveness instead of investing in the manufacturing facility.
3.Fast Turnaround Time
In such a competitive environment, time to market for your new product is very important, and the sooner you launch your product, the more likely you are to receive market dividends.
Electronic contract manufacturers enable you to speed up the entire process by reducing manufacturing time. They have extensive project experience, experts, and advanced tools to ensure smooth production. Also, they have good relationships with their suppliers, so they can always get the components they need quickly, which also reduces manufacturing time.
4.Specialized Manufacturing Services
Products used for certain industries such as medical, defense, automotive, and aerospace must be manufactured with extremely high standards and must comply with industry compliance. Hence, those companies that are not professional in these areas should choose the right electronic contract manufacturer to work with. You should check their previous programs and certifications to make sure their competencies match your project requirements. For example, if you need to manufacture electronics for the medical industry, your contract manufacturer must be ISO 13485 certified.
Partner with MOKO for Electronic Contract Manufacturing Services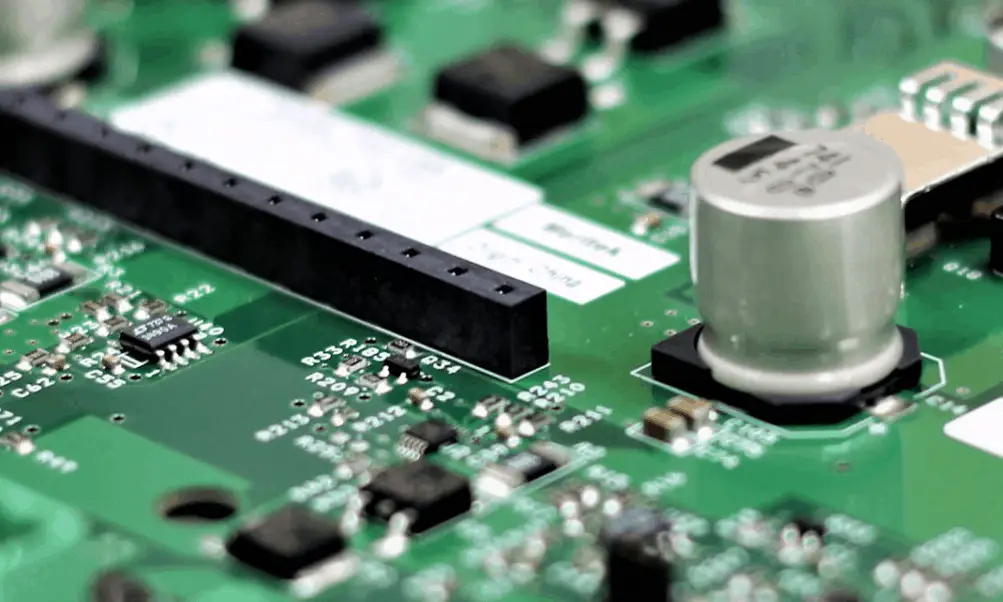 MOKO Technology is a leading electronic contract manufacturer in China, we have been providing turnkey electronic manufacturing services to customers for about 16 years. We specialize in manufacturing and assembling kinds of PCBs such as flex, rigid, and metal-core PCBs, and provide electronic assembly services including box build assembly, cable & wire harness assembly, etc. In addition, we provide value-added services such as technical support, logistic, and supply chain management.
If you are looking for a reliable electronic contract manufacturing company, MOKO is your go-to choice. Firstly, working with us can save you from worrying about the quality issue. Our electronic manufacturing is certified with ISO9001:2015, IPC, UL, REACH, and RoHS. We have a stringent quality control process to ensure the high quality of each product. Secondly, we can provide competitive prices. Our in-house manufacturing allows us to control the costs, more importantly, all steps involved are finished under one roof, and there is no need to transfer materials or components to different locations, which can save costs and speed up manufacturing time significantly. Lastly, we have a professional and friendly support team that is online 24/7 to help our clients, so now, if you have any other questions about ECM or want to start your own project, drop us a line.