The electronics manufacturing market in Southeast Asia was experiencing steady growth, driven by the region's strong demand for electronic products and its favorable business environment for electronics manufacturers. As estimated, the Electronics segment in Southeast Asia is expected to experience a significant growth rate of 10.66% between 2023-2027, ultimately leading to a market volume of approximately US$63.59bn by 2027. In this blog, we will list the top 10 electronics manufacturers in Southeast Asia, these companies are involved in the manufacturing of a wide range of electronic products, including smartphones, computers, televisions, and other consumer electronics, as well as industrial and automotive electronics.
Beyonics
Beyonics is an electronics manufacturing services(EMS) provider based in Singapore that specializes in precision machining, plastic injection molding, and assembly. It was established in 1981 and offers advanced precision engineering and manufacturing solutions to clients in the healthcare, automotive, and technology industries. Beyonics' headquarters are located in Singapore, and they utilize 1.2 million square feet of precision manufacturing space in both Singapore and Malaysia. Furthermore, they have manufacturing facilities in Thailand and China. The company offers flexible product solutions to customers and has in-house capabilities that range from engineering and design to tooling, automation, and the manufacturing of complex and precision components. Beyonics is capable of offering a comprehensive range of services, encompassing the assembly of end products, to fulfill the intricate and valuable manufacturing requirements of its clients. They use extensive automation and zero-defect test solutions to ensure quality.
EG Industries Berhad
EG Industries Berhad, founded in Malaysia in August 1991, specializes in electronic manufacturing services for various industries such as consumer electronics, ICT, medical, automotive, and telecommunications. EG Industries Berhad, with a 20-year track record, has established itself as a leading electronics manufacturer in Southeast Asia, operating through its two primary subsidiaries: SMT Technology Sdn Bhd in Malaysia and SMT Industries Co., Ltd in Thailand. They specialize in original equipment manufacturing and original design manufacturing services, offering comprehensive turnkey solutions for printed circuit board assembly, modular component assembly, and final product assembly. With three manufacturing facilities in Kedah, Malaysia, and Prachinburi, Thailand, and a workforce exceeding 2,000 employees, EG Industries Berhad caters to a diverse customer base across Malaysia, Singapore, Europe, the United States, and Thailand.
Flex Ltd
Flex Ltd., formerly known as Flextronics International Ltd., is a Singapore-based multinational electronics manufacturing services company that was established in 1969. It has grown to become one of the largest electronics manufacturers in Southeast Asia and worldwide, with operations in over 30 countries and a workforce of more than 200,000 employees. Flex's adaptable production solutions allow them to swiftly respond to changing customer needs and market conditions, earning it recognition for its high-quality products and cutting-edge technologies.
The corporation offers design, engineering, prototyping, manufacturing, and supply chain services to original equipment manufacturers (OEMs) in various sectors, including automotive, aerospace and defense, healthcare, industrial, and consumer electronics.
Fabrinet Company Limited
Fabrinet is a specialized company that produces advanced electronic technologies, including high-precision optical, electro-optical, and sophisticated electronic PCBA and electro-mechanical processes. They offer their services for high-mix, any-volume production and have gained a reputation as a trusted partner for the world's most demanding OEMs due to their exceptional customer service, flexibility, and ability to manage complex operations at lower costs in Southeast Asia.
Fabrinet serves customers in various industries, including aerospace, automotive, industrial, medical, and so on. They provide a comprehensive range of services to support customers, from process development and design for manufacturing to fabrication and testing. Fabrinet is committed to ensuring full compliance with quality and regulatory system requirements for each market they serve, they are certified with ISO 9001, 14001, 13485, TS 16949, AS 9100, etc. With over 20 years of experience in volume manufacturing, Fabrinet has established a reputation for quality and reliability in the industry.
Globetronics Technology Bhd
Globetronics was established in 1991 and is headquartered in Penang, Malaysia. Its start-up business is to provide programming services for a multinational company. Today, Globetronics has grown into one of the largest electronics manufacturers in Southeast Asia with subsidiaries in Malaysia and China and manufacturing facilities at various locations. The company designs, develops, and manufactures custom analog and digital integrated circuits, sensors, and optoelectronic components, manufactures and assembles LED products, and serves customers in various markets such as automotive, consumer electronics, and industrial markets, and its customers include Apple, Sony, and Samsung, etc. Major global brands. The company has received numerous recognitions and accolades for its business performance and technological innovation.
Inari Amertron Berhad
Inari Amertron Berhad, a company headquartered in Petaling Jaya, Malaysia, is active in the semiconductor industry, specializing in the production of radio frequency (RF) devices, semiconductor wafer testing, and electronics manufacturing services. The firm serves a diverse range of sectors, including the automotive, industrial, and communication industries. Founded in 2006, Inari Amertron has expanded its operations globally, with manufacturing facilities located in Malaysia, China, and the Philippines. The company has sales offices in various regions, including the United States, Europe, and Asia. Inari Amertron is listed on Bursa Malaysia, the Malaysian stock exchange, and is regarded as one of the top 10 electronics manufacturers in Southeast Asia, having received numerous awards and recognition.
Integrated Micro-Electronics, Inc. 
Integrated Micro-Electronics Inc. (IMI), headquartered in Biñan, Laguna, Philippines, is a global supplier of electronics manufacturing services and assembly and testing services for power semiconductors. Since its establishment in 1980, IMI has served diverse industries, including the automotive, industrial, medical, telecommunications, and consumer electronics sectors.
IMI is dedicated to providing superior manufacturing and engineering services, including advanced manufacturing engineering, new product introduction (NPI), design for manufacturability, and simultaneous engineering. Their manufacturing solutions and engineering and design centers are situated in several countries including China, the United States, the Philippines, Mexico, Bulgaria, Serbia, and so on. They have the capability to perform low-volume, high-mix, and high-volume, low-mix manufacturing to meet your requirements well.
Their areas of expertise include printed circuit board assembly, advanced packaging, system assembly and integration, and precision machining.
SVI Public Company Limited
SVI, recognized as one of the premier electronics manufacturers in Southeast Asia, partners with esteemed global industry leaders to tackle tomorrow's challenges. Their industrial approach facilitates a closer relationship with partners, granting maximum flexibility while leveraging the advantages of a global network.
With headquarters in Thailand, SVI Group has a global presence, boasting eight cutting-edge technology production sites and over 4,000 dedicated employees worldwide. They offer advanced technical capabilities and innovative manufacturing solutions, including design and development, NPI, testing, and supply chain management. SVI serves customers in various markets, such as communication and data technology, automotive, medtech and healthcare, and clean energy.
Venture Corporation Limited
Venture Corporation is one of the largest electronics manufacturing service providers in Southeast Asia, headquartered in Singapore. Founded in 1989, Venture has grown into a global company and expanded its operations across over 30 countries with a workforce of over 12,000 employees. The company provides a wide range of services, including design and development, prototyping, testing and manufacturing, and supply chain management, and its clients come from various industries, including telecommunications, healthcare, automotive, aerospace, and industrial. In addition, the company has accumulated know-how and intellectual property in several technical fields. These include life sciences, genomics, medical devices and equipment, test and measurement technologies, networking and communications, radio frequency and communications, printing and imaging technologies, and more.
Viettronics Tan Binh Joint Stock Company
Viettronics Tan Binh Joint Stock Company, also known as VTB, is a Vietnamese electronics manufacturer and retailer. The company was established in 1988 and is headquartered in Ho Chi Minh City, Vietnam. VTB specializes in the manufacture and distribution of a wide range of electronic products including televisions, refrigerators, air conditioners, and other home appliances. In addition to manufacturing and selling electronic products, VTB also provides after-sales services, including maintenance and repair services for its products. VTB has become a leading electronics brand in Vietnam and one of the most reliable electronics manufacturers in Southeast Asia, known for producing high-quality and reliable products. The company is dedicated to fostering innovation and allocates significant resources towards research and development, with the aim of creating novel and cutting-edge products that cater to the evolving demands of its customers.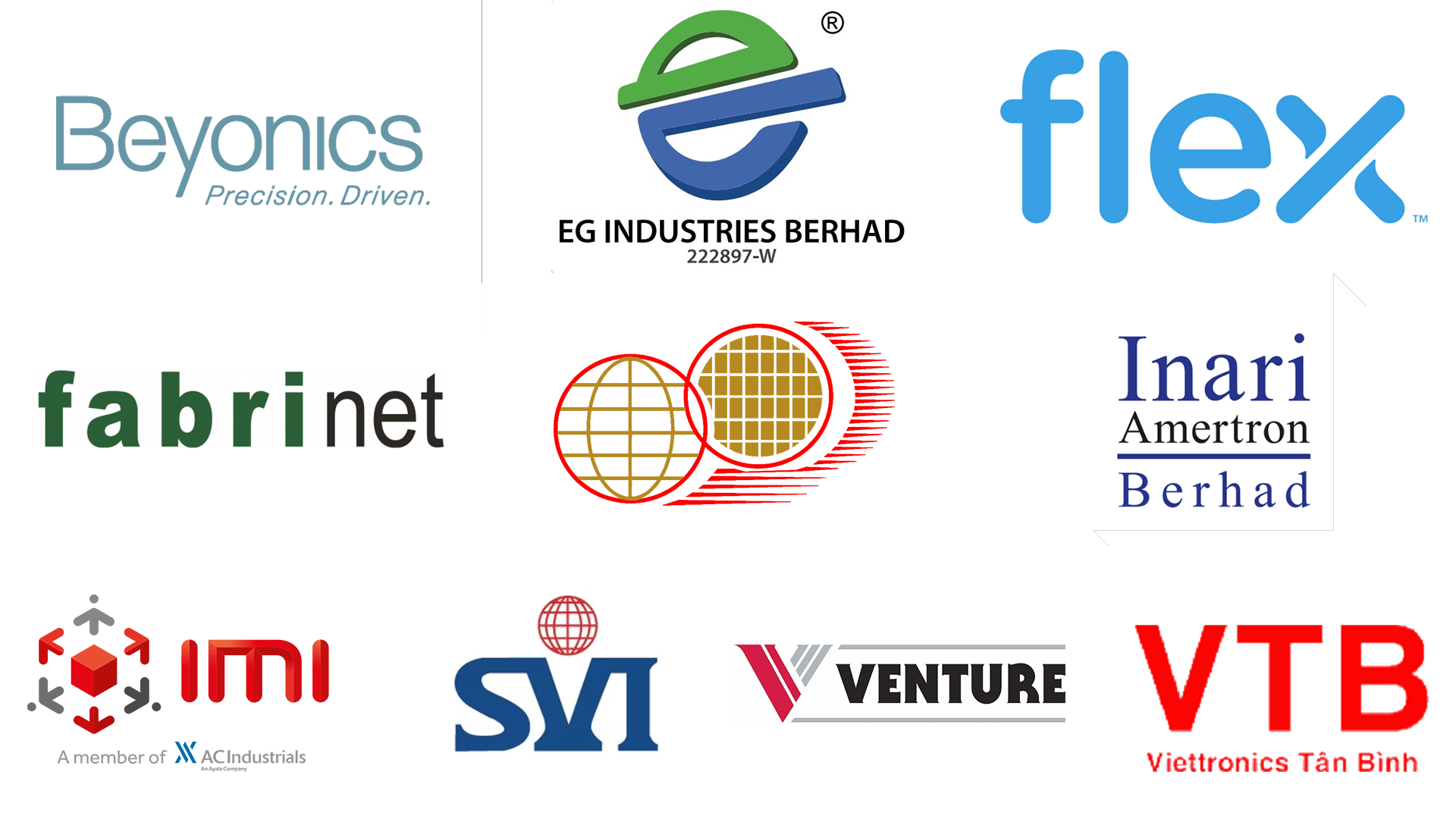 Summary
These top 10 Southeast Asian electronics manufacturers pay attention to product quality and constantly innovate technologies, and have been leading the development of the entire Southeast Asian electronics industry. They manufacture high-quality electronic products for customers from all over the world, changing the way we live and work. In addition, Southeast Asia has a huge labor source with low labor costs. If you want to control costs and ensure the quality of your products, then these ten top manufacturers will be your best choice. As a supplier of electronics manufacturing services for global customers, MOKO Technology has a network and supply chain worldwide. If you want to know more about the electronics manufacturing market in Southeast Asia, please feel free to contact us.