PCB assembly is not an easy job that must be handled with expertise and care to ensure your boards function as they are designed. Therefore, many companies which lack experts in this area prefer to outsource their PCB assembly services to PCB assembly suppliers. But the myriad of PCB assembly companies in the market makes choosing a reliable PCB assembly company challenging. Don't worry, we provide you with actionable advice in this blog to help you find the best PCB assembly company for your project, let's read on.
Don't Rush to Make a Decision
The first big no-no in choosing a PCB assembly company is making a hasty decision, which can cost you a lot of money and affect your project schedule. Before deciding which company to work with, it is necessary to do a thorough research to ensure that you have a deep understanding of the company. Never make a decision just because the cost is lower, consider more aspects such as quality, integrity, and on-time delivery. A good company won't be trusted just because of their low price, it's more important to make sure they speak the same language as you. A reliable PCB assembly supplier works efficiently with you and always adheres to your project schedule. If you find it difficult to communicate well with the company, or they are a little sloppy, you should look for other suppliers.
Consider Experience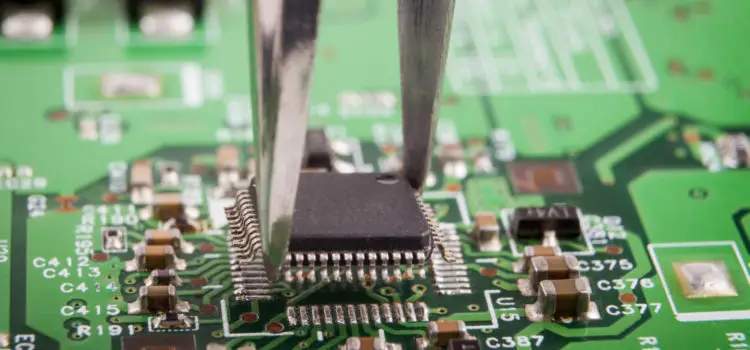 Experience is a factor that must be considered when choosing a PCB assembly company. Working with an experienced PCB assembly partner can save you a lot of trouble. They have a professional team to ensure high-quality PCBA and fast turnaround time. You can browse their website or talk to them directly to learn about their assembly capabilities and project experience. You should ask what kind of assembly services they offer? How many years have they been in the industry and for which industries have they provided assembly services? These questions can help you find a PCB assembly company whose experience matches your project exactly. At MOKO, we specialize in both SMT and THT PCB assembly, and we serve customers in a variety of industries such as medical, automotive, telecom, and industrial.
Evaluate Quality
Another key consideration when choosing a PCB assembly company is the quality, though it's hard to judge whether they provide high quality PCB assembly before you get the circuit boards on hand. But you can collect the below information to evaluate the quality:
Certification: It's not easy to obtain certifications as companies must achieve high quality standards and pass the third-party audit. MOKO Technology has obtained certifications including ISO9001:2015, ROHS, BSCI, and UL, partnering with us can set you assured.
Equipment: Companies are prone to make qualified products if they utilize cutting-edge equipment, so you can ask them to provide an equipment list to check.
Customer Review: This is another good quality indicator. You can get this information by checking the reviews on their website and social media, or by asking their current customers what they think of the company.
Check Their Testing Services
Testing is a vital step to guarantee the quality of PCBAs, any quality problems can ruin your business and cost you largely. Hence, when selecting the PCB assembly company, you should ask them about the testing procedures and what testing methods they use. Choose these companies that have comprehensive testing procedures and strict quality control processes. Generally, circuit boards should undergo kinds of inspections including visual inspection, automated optical inspections, and functional testing.
Ask What Services They Offer
Besides PCB assembly, some companies also provide other services such as components procurement, designing, supply chain management, and other value-added services. Working with such suppliers can eliminate the troubles of communicating with different companies for getting different services. More importantly, you should ask if they provide customer services. When you meet some problem or need technical support, will they make a response quickly and help you solve them? Ask these questions before making the final decision.
Compare Costs
Cost always matters much, and the cost of PCB assembly is affected by many factors including order size, components needed to be used, shipping costs, labor costs, and more. But when we compare the prices of different suppliers, we should not only consider the price, we should pay more attention to their quality and other services, and then find the most cost-effective one to cooperate with.