There is a huge market for consumer electronics, as estimated that worldwide consumers are expected to spend about 505 billion U.S. dollars in 2022 on electronics. Along with the ever-increasing demand for consumer electronics products, consumer electronics PCB assembly services are also experiencing rapid growth across the globe. To a large extent, the operation and functional realization of consumer electronic products depend on high-quality printed circuit boards. While on the other hand, changes in people's demand for consumer electronics products also affect consumer electronics PCB assembly services and bring new trends in this area. In this blog, we will focus on several important consumer electronics PCB assembly trends, so let's read on for more details.
Top 8 Consumer Electronics PCB Assembly Trends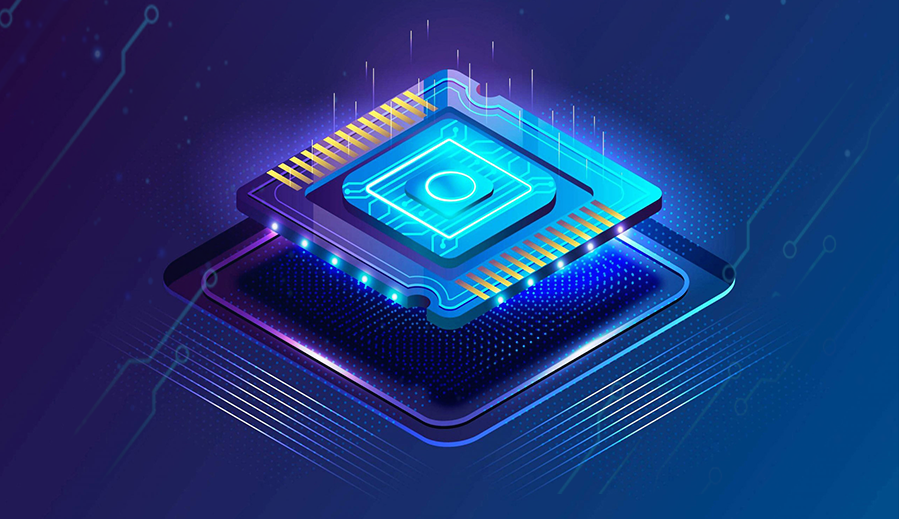 PCB with High-Density Interconnect
Artificial Intelligence(AI) is no more a new word now, this technology has been used for all walks of life and is especially popular in consumer electronics. And PCB with high density interconnect is a perfect choice for such applications because of its higher computing power, which makes it possible to mimic human speech and improve user experience as well. In addition, HDI PCBs enable us to assemble more components on both sides of the board, so more functions can be achieved in smaller spaces that can reduce the size and weight of consumer electronics products significantly.
PCBA Miniaturization
From smart watches that monitor body status to smart devices that control LED lights and switches, people's demand for consumer electronics such as wearable devices and smart homes has surged, so there has been a trend of PCBA miniaturization. The PCBs used for these products have high design and assembly requirements, and factors such as space size, layout, and weight need to be considered while ensuring high functionality.
Augment Reality and Virtual Reality simulation
AR and VR technologies are making waves, especially among young people. They are used in various electronic products, for example, games combined with AR technology, VR entertainment zone, as well as the development of AR smartphones, etc. This has also brought about the innovative development of electronic hardware. As the core of these electronic devices, the manufacturing and assembly of PCB also need to be accurately implemented in accordance with international standards to support the normal operation of these electronics.
Advanced Materials
People's requirements for consumer electronic products are getting higher and higher, and they always hope to obtain more functional experiences on the same electronic device, so the requirements for consumer electronic PCBs are also correspondingly increased. To meet the versatility, manufacturers have to use some advanced materials to make assembled PCBs, such as resin-coated copper, liquid crystal polymers, glass fibers, and other advanced materials in the circuit board. In this way, a smart watch can support various functions such as testing heart rate, connecting to the phone, and surfing the Internet.
Electrostatic Discharge (ESD) Protection
PCB substrates and miniature devices with built-in electrostatic discharge (ESD) protection are other trends, which is proved to be the foundation of LED lighting growth as well. The purpose of ESD protection is to prevent ESD current from flowing into the circuit by diverting it into the ground with a low reactance connection. And the entire PCB industry would benefit greatly if more consumer PCBs could incorporate ESD protection with little or no cost and weight loss.
More Sustainable PCB
The European Union has implemented restrictions on the use of certain hazardous substances in electrical and electronic equipment for more than 10 years, and the Restriction of Hazardous Substances Directive (ie RoHS) helps reduce lead, mercury, cadmium, and other hazardous substances in the environment and can effectively mitigate the e-waste problem. While PCBs are widely used around the world, it is very important to produce and assemble sustainable PCBs. To protect our planet, PCB manufacturers need to work together to promote sustainable development.
Use of Flexible PCBs
Recently, many mobile phone brands rushed to release foldable mobile phones, which aroused widespread concern in society. There is huge potential in the market for resilient and flexible electronic devices as well. According to Allied Market Research, the global flexible Printed Circuit Boards (FPCBs) market is expected to reach around $27 billion by 2022. At present, there are three common flexible PCBs on the market, namely Rigid-flex PCBs, HDI (High Density Interconnect) flex PCBs, and flexible PCBs.
High Current & High Voltage PCB
We have always believed that there is no or very little threat if we accidentally touch low voltage and low current electronics. That's true, but we should be aware that these low voltage circuit boards are very sensitive to EDM shocks from our hands, which can cause damage to the circuit and even affect the operation of the electronics products. On the other hand, low voltage PCB cannot meet all requirements, especially when it comes to solar power and electric vehicle applications. They require PCB manufacturers to use electronic components that operate at higher currents and higher voltages. But we should also realize that this trend also makes thermal management an urgent problem to be solved.
MOKO is Your Go-to Consumer Electronics PCB Assembly Partner
As a core part of consumer electronics, consumer electronics PCB assembly requires specialized knowledge and extensive experience to handle. Working with a professional PCB manufacturer can save you a lot of trouble. If you are looking for a partner in this field, look no further, MOKO Technology is your best choice.
We have been engaged in consumer electronics PCB assembly services for many years, and our engineers are experienced in various PCB assembly solutions. We put quality first, our products and manufacturing processes follow the highest standards, and our ISO 9001, RoHS and IPC certifications demonstrate our commitment to strict quality control standards. What's more, our in-house manufacturing helps us better control quality and cost, so we can provide you with high-quality consumer PCBAs at competitive prices.
Have any questions or requests? Please feel free to contact us, our support team is 24/7 online to offer you the best service.