Automotive PCBs are widely used in various electronic systems in automobiles, from ADAS and vehicle lighting to infotainment and powertrain components. According to PR Newswire, the global automotive PCB market is expected to reach $12 billion by 2026 due to the growing demand for new energy vehicles and the need for more in-car entertainment and safety features.  Nowadays, there are countless automotive PCB manufacturers in the world trying to share the benefits of this market, but unlike other PCBs, automotive PCBs must be fabricated with extremely high reliability and stability, so you need to consider carefully when choosing an automotive PCB manufacturer. In this article, we will detail some important considerations and provide a list of quality automotive PCB suppliers for your reference. Now let's dive right in…
Key Considerations When Choosing an Automotive PCB Manufacturer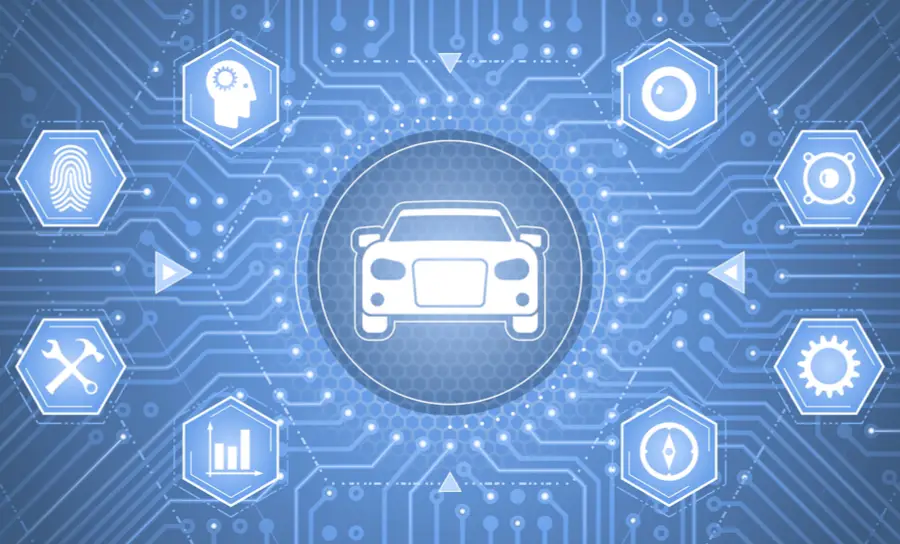 I. Products
The first thing we need to consider is the product. We need to know what kind of PCBs the automotive PCB manufacturer can provide or what kind of PCBs they really specialize in. For example, commonly used automotive PCBs are HDI PCBs, high-frequency PCBs, metal core PCBs, and flex-rigid PCBs, then you should check if they can provide all these printed circuit boards and see if they have rich experience in manufacturing such PCBs.
Then, we should check the quality of the circuit board by asking if they have stringent quality control processes and certifications like ISO9001, TS16949, ISO14001, UL, etc, which can demonstrate their commitment to quality control.
Price is another important factor need to be considered in term of products. It's true that quality always comes first, but the cost can never be ignored. Before working with an automotive PCB manufacturer, we can ask if there is any discount for high-volume orders or any support for return customers. For each quotation, please confirm whether there are any additional charges. In a nutshell, you should find a manufacturer who can provide you with the exact products you want with high quality and reasonable prices.
II. Industry
Different industries have different standards and requirements for printed circuit boards. For example, PCBs used in consumer electronics such as smartphones tend to be designed in smaller sizes, while PCBs used in the automotive industry require high reliability to withstand extreme conditions. Therefore, it is very important to know which industries a PCB manufacturer is good at, it is less likely that a PCB manufacturer specializes in all industries, in general, they are proficient in a specific industry. So, if you have any automotive PCB project, your best bet is to find an automotive PCB manufacturer who is experienced and well versed in all the requirements and standards of the automotive industry.
III. Automotive PCB Manufacturing Capacities
Another key consideration is the capacities that an automotive manufacturer has. We need to ensure that they are capable of providing high-quality PCBs and following the project timeline. Below listed some key points that we should figure out:
Collecting information about the facilities of an automotive manufacturer helps us to make decisions significantly, which affects the production capabilities and turnaround time. In addition, we should also ask about the location of facilities, which is related to the shipping time and shipping costs. For example, MOKO Technology is located in Shenzhen, adjacent to Hongkong. As one of the largest export trade cities in China, it has a transportation system extending in all directions. Products can be delivered to the world at the fastest speed whether they are by ship or by air.
On the other hand, asking manufacturers about the equipment they use or going to their production site. Such information tells us their production efficiency and the order volumes they can handle. Generally speaking, those manufacturers who use state-of-the-art equipment are more likely to produce higher quality products.
It is also very important to understand the technology that the automotive PCB manufacturer is referencing, we need to make sure that their technology can meet the requirements of the project. For a product with high requirements such as automotive PCB, there are high requirements for the supplier's technology, and the leading technology in the industry must be used to ensure the high quality and high stability of the product.
Before working with an automotive PCB manufacturer, we should understand how long it takes them to deliver PCBs, from prototypes, low-volume orders to high-volume orders, and everything in between. This ensures that their turnaround time meets our requirements and catches up with the project. Meanwhile, we can ask if there is any order tracking system available that allows us to check the order status in real-time.
VI. Services Provided
Last, we need to ask what services the automotive PCB manufacturer can offer. Some manufacturers only provide manufacturing services, and some can provide turnkey services. MOKO offers one-stop automotive PCB services ranging from designing, components procurement, prototyping, and PCB manufacturing& assembly, to inspection, and supply chain management, saving the trouble of switching between different manufacturers at different stages. In addition, ask if they provide customer support services or technical support. Many companies provide 24/7 online service, making sure that all your problems can be solved as fast as possible.
Top 10 Automotive PCB Manufacturers in the World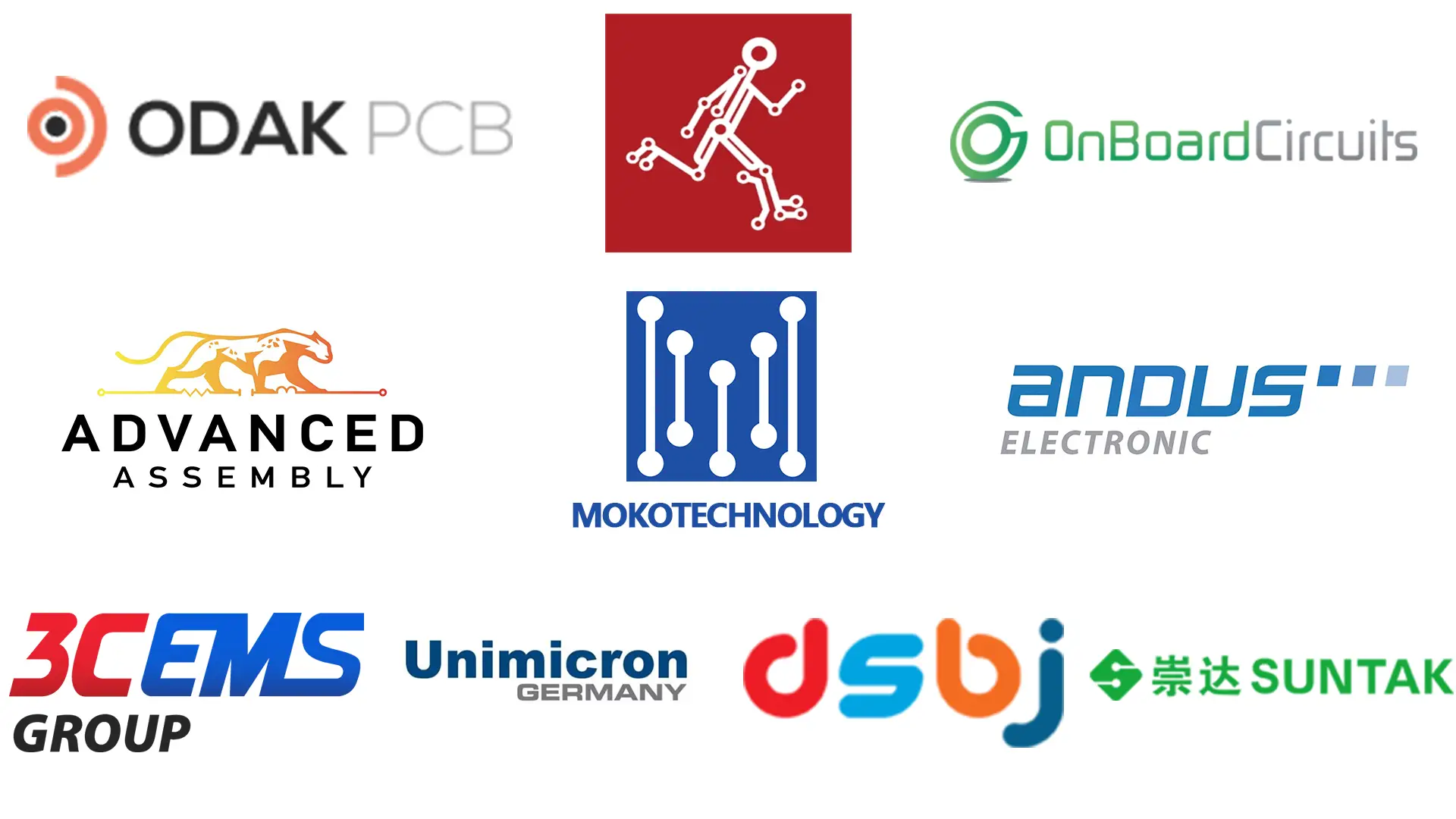 Odak PCB
Established in 1983, Odak PCB has extensive experience in automotive PCB manufacturing. Currently, they have developed to be one of the biggest PCB manufacturers in Europe. They constantly improve production capabilities to provide high-quality PCB with competitive prices, aiming to achieve total customer satisfaction in aspects of quality, services, and reliability.
RUSH PCB Inc
Rush PCB is the leading PCB manufacturer in the United States, which provides PCB design, fabrication, assembly, and testing services for customers in the world. They are capable of manufacturing boards from 2 to 32 layers with a short turnaround time.
OnBoard Circuits, Inc
From PCB prototypes, design, to PCB manufacturing and assembly, OnBoard Circuits provide full-scale services with high quality and efficiency. Each step involved is monitored by professional teams, making sure that your printed circuit boards can be manufactured of the highest quality at the best price.
MOKO Technology
MOKO is a top automotive PCB manufacturer in China, offering one-stop PCB fabrication services. Certificated with ISO 9001, ISO 14001, and UL, it has delivered superior automotive circuit boards to customers around the globe for over 16 years. MOKO utilizes state-of-the-art and automated equipment, which ensures that all PCBs can be delivered on time. Their in-house manufacturing and assembly help to control the cost and offer the most competitive prices to clients. In addition, there is a professional team covering engineering, fabrication, and sales that would provide 24/7 service to support customers.
Advanced Assembly
Located in Aurora, Colorado, Advanced Assembly specializes in providing SMT assembly services for those clients who require low to the mid-volume printed circuit board assembly. It has advanced operational capacities and is featured with high flexibility, which allows them to provide services to different industries including the automotive industry.
Andus Electronic Gmbh
Andus Electronic Gmbh was founded in 1969, and its production facility is located in Berlin, Germany. They specialize in prototypes and small to medium-sized orders, thanks to in-housing manufacturing, they provide high quality and professional PCB manufacturing services with fast speed.
3CEMS Group
It offers an all-in-one solution for customers in the automotive industry, covering PCB design, fabrication, PCBA, to completed Box-Build and System Build. In fact, they are not only good at making automotive PCBs, they also specialize in other industries like communications, medical, industrial, and consumer electronics. They have partnered with many famous companies from North America, Europe, and Asia.
Unimicron
Unimicron was founded in 1990, it has developed to be one of the leading automotive PCB manufacturers in the world. They have many facilities located in different cities in China, Japan, and Germany. Their great production capabilities ensure the high quality of printed circuit boards, they can meet a variety of production requirements well.
DSBJ
This PCB manufacturer has more than 30 years of experience in PCB designing, prototyping, and fabrication. They have been continuously evolving themselves by introducing new technologies and equipment, they have also acquired some companies that helped them to service customers in the world better.
Suntak PCB
Established in 1995, there are more than 4,500 employees at Suntak PCB. It has a factory covering an area of 3 million meters square, which means that it can handle large-volume production runs. They are popular among clients for their high-quality and high-precision PCBs.
Conclusion
Automotive PCB is a highly competitive market, and there are many PCB companies for you to choose from. However, finding a reliable automotive PCB manufacturer is not a trivial matter. Working with the wrong manufacturer may result in huge losses, for example, unstable quality, and unreasonable PCB layout design can result in the overall failure of electronic equipment and affect normal driving, which will be life-threatening. So, take 3 minutes to read this blog before making a decision, or you can contact us for professional advice.