We live in a world where time is money in fact it is everything. Therefore, we need to have something like a quick turn PCB so that we can save time and money. Hence, the quick turn PCB is gaining popularity. So, more and more manufacturers are switching towards quick turn PCB. On the other hand, more and more customers are showing increasing demand for quick turn PCB as well.
If you are a PCB enthusiast or if you frequently use PCB in your electronic devices then you must have had heard the term quick turn PCB at some point in your career. In this case, chances are that you are familiar with the term. But if you are not then let us enlighten you. Quick turn PCB involves assembling before the initiation of the manufacturing processes.  
Importance of Quick Turn PCB for the customers
In the service and manufacturing industry of this age, people tend to follow SOPs. The set standards and protocols ensure that everything is done in an orderly manner. So, the entire point of this exercise is that industries can save time. The reason for this is that industrial tycoons tend to look at time as a resource rather than a reference parameter. So, it is important to save time in the same way a person tends to save money. Therefore, manufacturers place special emphasis on delivering printed circuit boards to their customers as soon as possible. Hence, manufacturers have to innovate their manufacturing workflows and optimize the operations so that they can manufacture PCBs in shorter time frames.
Hence, it is very clear by now that delivering quick turn PCB assembly to your customers is very important. There are many reasons for this but here we will only take a look at a few of them.
The quick turn PCB allows us to reduce any inherent or prospective delays.
Customers can save a lot of their time if they choose quick turn PCB instead of the conventional PCB.
Quick turn PCB boards allow manufacturers to cut down their manufacturing costs. Hence, they have shorter manufacturing times and consequently they save a lot in opportunity costs.
It makes it possible for electronic device manufacturers to receive their PCBs sooner. Hence, they can manufacture and deliver their devices to end customers more quickly.
Significance of Quick Turn PCB prototypes
We all know that prototyping of printed circuit boards is an important practice in the PCB industry. This practice revolves around using previous patterns to design and develop new PCBs. This allows manufacturers to inspect the PCB so that they can spot any mistakes and make improvements.
Hence, PCB manufacturers are able to find any flaws by using these prototypes. Hence, they are then better able to handle them and eliminate them at the initial stages. So, they can make improvements and add new functions to the PCB. This is done because making any changes after the final stages are impossible and can cost a lot of money.
The prototyping in the context of quick turnaround PCB allows us to assemble the PCBs before the commencement of conclusive manufacturing. Hence, we can meet the set timelines. So, this route is ideal for time relevant applications. So, customers often prefer this type of PCBs when they want shorter manufacturing times. Customers often like to present their requirements and then try to obtain a PCB that meets those requirements. They are often in a hurry so they tend to look towards faster manufacturing options. So, they come to the conclusion that quick turn PCBs is the correct choice.
Advantages of using Quick Turn PCB Prototypes
Prototyping of fast turn PCB has many advantages. In this section, we will tend to take a look at some of those advantages.
It reduces fabrication and synthesis costs.
The prototyping gives us an assurance that there are no flaws or defects in the final product.
It helps in saving the time of both the manufacturer and the customer. It allows the manufacturer to check the design in the initial stages. So, the customer can effectively verify the functionality of their PCB. So, they can both spot any possible errors and eliminate them right then and there. Hence, there is no need to make any changes when they manufacture the PCB.
If there is a need for any improvements or tweaking of any sorts then manufacturers can easily do it. The industrialists are always trying to come up with new ways for reducing costs and generating more revenue. That is why PCB prototyping is empirical because it allows industrialists to receive feedback from their potential clients. Hence, the industrialists can then use this input to improve their manufacturing process and come up with a better product.
The prototyping ensures that customers don't have to wait for the PCBs because they receive it immediately. Hence, they can start manufacturing their electronic devices as soon as they receive the PCB. So, there are no delays in their respective supply chains.
Quick turn PCB Fabrication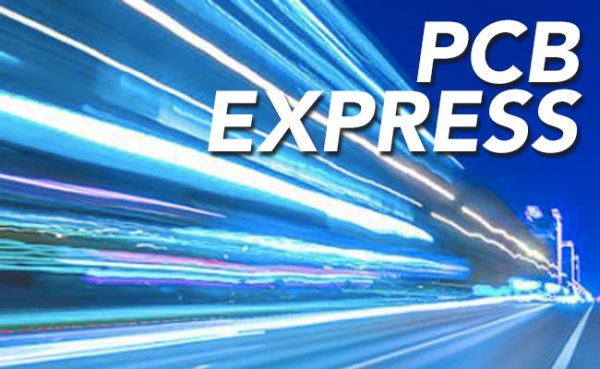 Quick turn PCB fabrication service allows us to make sure that customers can start working on their electronic projects right away. Hence, clients feel more comfortable in outsourcing their PCB to veteran manufacturers. So, customers can save a lot of their time and can do it in a hassle-free way.
Manufacturers, on the other hand, have to make sure that their manufacturing speed is on par with the market. They need to complement the supply chain of the customers and need to deliver with record performance.
Significance and Benefits of Quick Turn Flex PCB
Flexible or simply known as Flex PCB has a number of advantages. In this section, we will discuss how these are useful for your business once you add the quick turnaround.
·Improved flexibility
This type of PCBs is ideal for applications that require more flexibility. These are also ideal for scenarios involving significant bending. Hence, these come in handy when we are dealing with sophisticated applications.
·Better resistance
These PCBs show better resistance to rapid movements and/or vibrations. So, we design this type of PCB so that they can easily withstand vibrations arising from intense working conditions. So, these are ideal for applications that involve rapid and rough motion.
·They utilize flat cables
These types of cables are necessary because the PCB undergoes significant bending. In comparison to the conventional wires, these cables show greater bending and yet use less space. These cables are more durable because of their superior properties. Hence, they don't degrade or wear out easily.
·Perfect for harsh condition
These types of PCBs are ideal for applications that involve harsh working conditions. Hence, they are able to perform well even in situations where conventional PCBs tend to fail.
·They show better-bending properties
They can bend up to 360 degrees. And since they are very flexible so they don't break. Therefore, we can use them in all sorts of devices without worrying about their condition.  
·They show better tensile properties
Flex PCB has the ability to deform and wrap. Yet they don't breakdown easily.
·Versatile in nature
We can utilize these types of PCBs in a lot of applications. Industrialists often utilize them in dense electronic devices. However, we can use them in many other areas as well.
·Small package size
It is very easy to perform the packaging of flex PCBs. The primary reason for this is that we can easily stretch or bend them. On top of that, we can just pack them in small spaces.
Functionalities of Quick Turn Flex PCB
Now that we understand their significance so now its time to take a look at some of their functionalities. Hence, we will exclusively dedicate this section to this purpose.
·Better airflow
These types of PCBs provide much better airflow in comparison to conventional PCBs. Hence, these are ideal for devices that involve a lot of air transfer.
·Higher reliability
These types of PCBs are more reliable and are very diverse in their characteristics. Hence, we can use them for many applications. So, it is possible for these PCBs to perform even in environments where conventional PCBs show failure.
·Better heat dissipation
These types of PCBs are very effective at dissipating heat. This is because they have better airflow.
·Easy Installation
Many PCBs today are very challenging to embed in existing circuits. However, these types of PCBs are easier to install because they have superior flexibility.
·Freedom of Design
This means that it is easier to come up with any sort of design. This gives you additional freedom to manufacture them as you see fit. Hence, it is easier for you to switch between different design options or even integrate them.
Assembly of Quick Turn PCB
It is possible to come up with an assembly for Quick Turn PCBs within a day. If you have an excellent setup then it is possible to complete assembly even within hours. However, we have to finalize the PCB design earlier if we want to quickly complete the assembly. However, there are many types of assembly and you have to choose a suitable option.
·Surface mount
Manufacturers often call it SMT and it is a very popular choice.
·Through-hole
It is another popular choice and involves drilling holes.
·Mergers
These involve a combination of both the previous technologies.
·Single or double-sided
We can place the electronic components either on only one side of the PCB or on both sides of the PCB. This highly depends on the needs of the customer.
·Soldering options
There are different solder types to consider when it comes to assembly. You can either go with water clean, lead, or lead-free fluxes. Manufacturers often prefer the lead-free fluxes over lead fluxes because of the environmental concerns. On top of that, the lead-free solders are compliant with ROHS.
Once the assembly process is complete, we inspect the PCB for ensuring that it has no flaws. If it is functioning well then it is good to go. However, if there are any defects then we have to rework it. But it is often very expensive so we often avoid it. Rework also leads to a lot of time wastage and loss of material. These are very important resources so we can't compromise on them. So, in order to avoid rework, we rely on prototyping. In this way, we have surety that the PCB is working fine and there are no flaws. Hence, we can eliminate any difficulties which might arise at later stages.
We can also use DFM analysis for checking any inherent flaws or pertaining issues. This lets us know if our PCB is working fine or not. This will give you the surety that the design of your PCB is very effective and will deliver optimum results. There are many other techniques and mechanisms on which we can rely on for checking the performance of our PCBs.
Quick Turn PCB China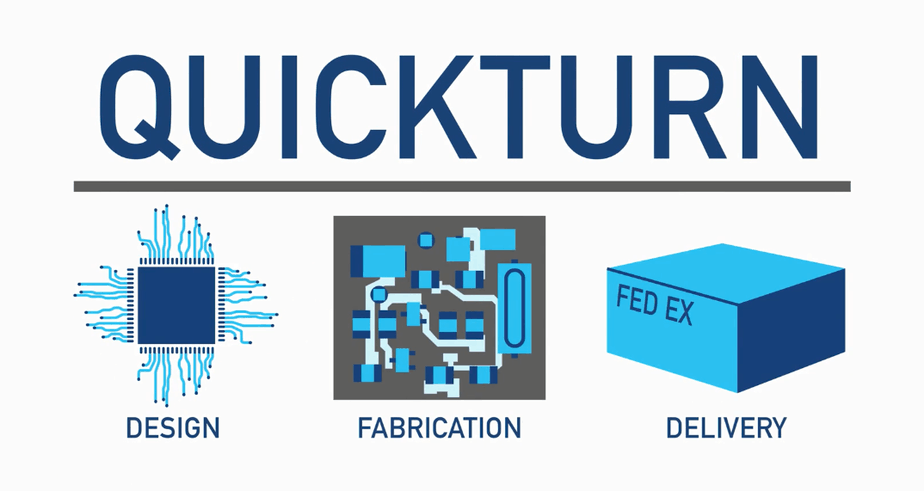 MOKO Technology is the leading PCB manufacturer from China. We have years of experience in designing and manufacturing PCBs. We always deliver a premium quality product and our superior services are a standard on their own. The following are some of the characteristics which make us stand out from our competitors.
When it comes to quick turn PCB, the speed of manufacturing and delivery is crucial. It will not only save you a lot of time and money but also enhance your company operations. If you choose MOKO technology then you will always have sure that your order will arrive on time.
We take pride in the skill set of our workers and our manufacturing setup. We assure you that there is no one who can provide better efficiency than us. MOKO technology can manufacture bulk orders as well.
Like quantity, the quality of your PCBs is also empirical. MOKO Technology takes extra steps to ensure the quality of our products. We have all sorts of testing equipment and we perform rigorous quality assurance before sending out any deliveries.