The global electronic manufacturing supply chain crisis has been a buzzword in recent years. At the beginning of 2020, the pandemic swept the whole world, which slows the global supply chains and shipments down. Ships were stuck in the harbor, factories were forced to close or reduce staffing levels, and product lines were streamlined, which causes severe effects on the global electronic manufacturing supply chains. As Organization for Economic Co-operation and Development(OECD) reported: 43% of global electronics manufacturers and suppliers are negatively affected due to COVID-19.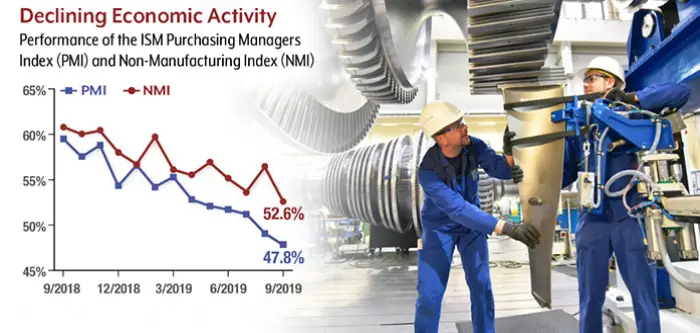 FIND OUT HOW TO SELECT THE RIGHT EMS FOR YOUR PROJECT
On the other hand, the shortage of chips exacerbates the supply chain crisis. The global chip shortage starting in 2020 and continuing until now is caused for several reasons, including the trade war between China and US, the storm in Austin, Texas, and the fire in Asahi Kasei that cause the closure of semiconductor factories. Thus, the supply of chips cannot meet the demand, electronic manufacturing industries that require semiconductors are impacted such as automobile, medical, consumer electronics, and especially for the electronic manufacturing industry. In this blog, we will focus on how should electronics manufacturers handle the supply chain crisis and provide several workable tips, let's dive in together.
How Supply Chain Crisis Impact the Electronic Manufacturing Industry?
The global supply chain crisis brings a lot of inconvenience and negative effects to the electronic manufacturing industry:
Material Supply Disruptions
In the case of supply chain disruption, many electronic manufacturers cannot obtain raw materials in time. On the one hand, many factories are in a state of shutdown due to the impact of the epidemic, and some factories only have a small number of workers working, resulting in a sharp drop in production. On the other hand, the logistics backlog makes the shipment much longer, and according to the survey, the disruption of the supply chain brings about 4-6 weeks of delayed material delivery, while for materials like semiconductors, it may take even more time. Many manufacturers' electronic manufacturing products are difficult to complete orders as planned. As claimed by many chip manufacturers, such a problem could extend into 2023 and beyond.
Production Slowdown
Due to the Covid-19, many employees have been isolated at home or infected, and working from home has also greatly reduced work efficiency. According to a report from Deloitte and The Manufacturing Institute, in the United States, the pandemic initially wiped out 1.4 million manufacturing jobs. In addition, many companies choose to implement layoffs to save costs. All of these factors cause the problem of labor shortage and ultimately slows down the production efficiency to a large extent.
Electronics Manufacturing Geographic Transfer
Due to supply chain disruptions, labor shortages, and rising raw material costs, more and more electronics manufacturers are shifting business strategies. They tend to outsource electronic manufacturing and assembly services to areas where COVID-19 is under control and labor costs are not expensive. In 2021, compared with other Asian countries, China has performed well in epidemic prevention and control, and China has sufficient labor resources and advanced technology and equipment, which is a very good choice
Methods for Electronic Manufacturing Supply Chain Crisis
Resilient Supply Chain
Facing the supply chain crisis, electronics manufacturers need to create a relatively flexible and resilient supply chain to deal with various unknown adverse factors such as natural disasters,  material shortages, geopolitical and global trade instability, etc.
What is supply chain resilience?
The supply chain resilience is used to evaluate companies' ability to deal with unexpected supply chain disruption, and the ability to make respond and recover from the disruption quickly.
Every link in the supply chain is closely linked, and if any link is affected, the entire supply chain will be at risk. As supply chains become more and more complex, the potential for problems throughout the supply chain also increases. In the past, most manufacturers pay much attention to other aspects like costs and inventory, while few of them focus on improving the supply chain resilience until the pandemic blow the world. Consequently, many companies are negatively affected by the global supply chain crisis. With a resilient supply chain, companies can forecast
Core factors in supply chain resilience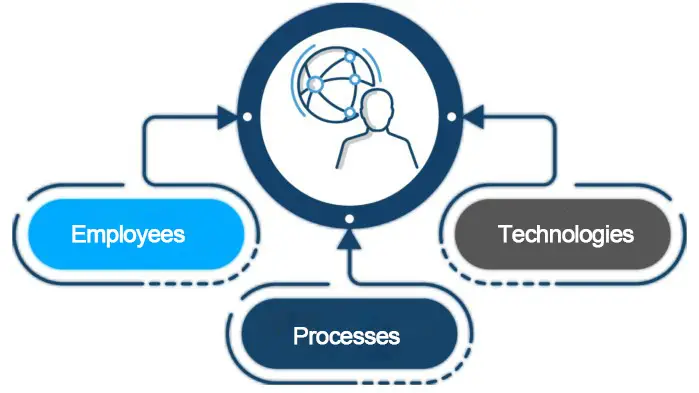 There are several core factors that would impact the supply chain resilience significantly, let's discuss them one by one:
Employees
Proficient employees help the enterprise improve its competitiveness and make development. Electronic manufacturers, for example, need workers who can operate machines correctly,  engineers who can design workable solutions, and purchase managers who are familiar with kinds of materials and know how to manage the relationship with suppliers. With these professional employees, it would be much easier for manufacturers to build their organizations and reduce the risk of each link in the supply chain.
Processes
Reasonable and effective processes can help suppliers save a lot of time and speed up the time-to-market and vice versa. It is very important for manufacturers to coordinate employees from different departments, sales should cooperate with purchasers closely to optimize inventory and improve flexibility. And manufacturers should formulate procurement plans in advance based on the current market trend and long-term needs to make sure the process runs smoothly.
Technologies
Advanced technologies help manufacturers to build a more flexible supply chain. For example, by using the ERP system, they can track the status of each link in the supply chain in real-time from the purchase to logistics. And big data can be used to analyze the market trend and customers' needs so they can make quick responses to any changes and adjust business strategies. Thus, electronic manufacturers are recommended to utilize advanced technologies, which bring greater visibility and reduce the risk for supply chain resiliency.
How to build a resilient supply chain?
On the one hand, when designing a product, engineers should consider every aspect to make sure that the product can be designed with more flexibility, as redesigning would take a lot of time. So how to design products strategically? First, they should know the materials and electronic parts well, making sure the parts that have been eliminated already are not included in the new product design. Second, engineers should always pay attention to the market trend. In recent years, people prefer electronic products with small sizes, thus, engineers should follow this trend to minimize the products' size during the design process. But it's hard to tell where the trend will take us, so electronic manufacturers should be aware that there is less possibility to keep products design stable for over 10 years, and that's why we recommend the flexible design solution, which allows the existing designs to fit different parts that may be developed in the future.
On the other hand, electronic manufacturers should increase their investment in supply chain technologies and services that can help them forecast the challenges in the future and analyze the market better. Traditionally, people forecast the future based on history, macroeconomics, and market conditions, but there are so many unknown factors such as COVID-19, which impact the whole electronic manufacturing market dramatically. Thus, we need to use more scientific methods to improve the visibility of the supply chain.
Supplier Relationship Management
Suppliers play an important role in the supply chain, and maintaining a good relationship with them would be much helpful for manufacturers to reduce the supply chain crisis. A good supplier relationship is featured with high transparency, mutual support and trust, and efficient communication. Ultimately, both manufacturers and suppliers can grow together and achieve a win-win situation.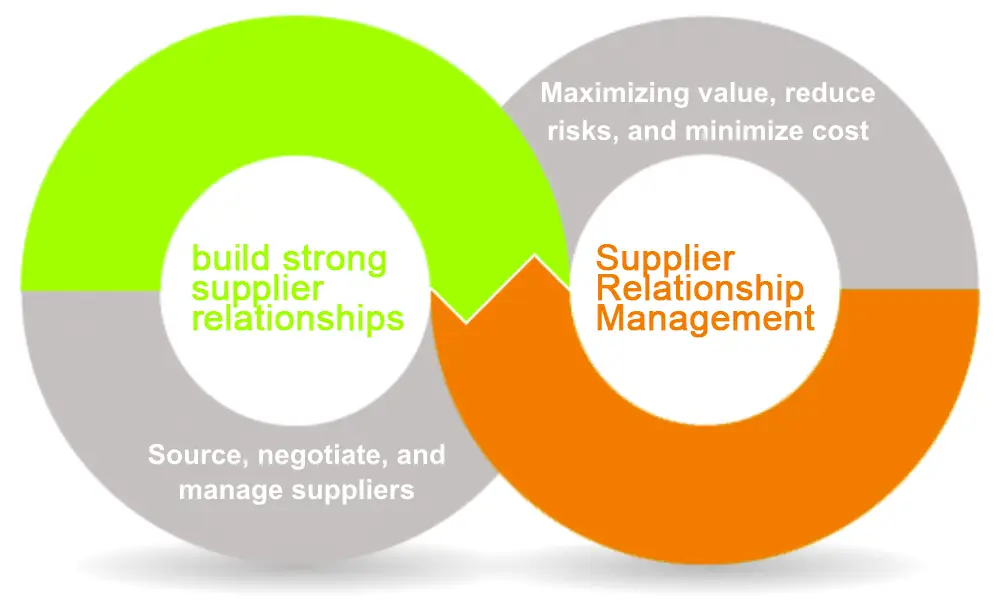 Methods to build strong supplier relationships
First and foremost, electronic manufacturers should develop strategic supplier relationships. manufacturers can classify their suppliers into different types, and focus on suppliers who provide a large number of products or critical products and services, as it is difficult to manage the relationship with all suppliers.
Second, creating a clear vision with suppliers together, making sure that everyone involved is on the same page. A clear goal and measurable target can drive both sides and achieve success finally.
Last but not least, making sure the benefits of both parties. Business partners work together to get profits, and each long-term relationship is based on definite goals and benefits.
Challenges in Supplier Relationship Management
Though there are many benefits to building a good supplier relationship, manufacturers still face some challenges during the process:
Pay Much Attention to the Cost
It is normal for manufacturers to focus on the cost issue, but they cannot overdo it and be rushed. After all, the aim of supplier relationship management is to make profits for both sides, and it takes some time. It is unreasonable to pay attention to the short-term profits, instead, manufacturers should regard it as a long trip.
In addition to some basic procurement capabilities such as negotiation, market analysis, and risk and cost management, manufacturers also need to have influence, leadership, and management skills to deal with unexpected changes.
Relationship between Sales, Purchasers & Suppliers
Another challenge is to build strong connections and good relationships between sales, purchasers, and suppliers. If any of these three parties have different opinions, the entire supply will be negatively affected. Therefore, it is necessary to build a good relationship, making sure that all of them are coordinated well.
As an experienced electronic manufacturer, MOKO Technology also faces an electronic Manufacturing supply chain crisis, especially when a pandemic occurs. At the beginning of 2020, when the epidemic was very serious in China, most of our employees stayed at home for the Chinese New Year, but the needs of our customers didn't reduce. Therefore, when the epidemic was under control, we organized our employees to work in an orderly manner. In order to deal with the backlog of orders, MOKO streamlines the process, accelerates the response time, and adopts advanced equipment and new technology to improve production efficiency. In addition, we have a well-established supply chain as well as an active supply chain strategy, which also helps us obtain raw materials in the shortest time. More importantly, MOKO pays much attention to the risk management and visibility of the supply chain crisis, we have increased warehouse capacity and stock up on commonly used products, so we can deliver smoothly without affecting the customer's schedule ultimately.
Tips for Global Electronic Manufacturers
In the face of an electronic Manufacturing supply chain crisis, to remain competitive in the market, electronics manufacturers need to focus on building a resilient supply chain, because supply chain resilience and visibility can help us better predict market trends and upcoming challenges so that we can do respond quickly to adjust strategies in a timely manner.
In addition, it is necessary to improve risk management capabilities, actively cooperate with suppliers, and establish a good relationship of mutual assistance. Meanwhile, we recommend providing suppliers with the latest demand forecast in the next few months to reduce the problem of material shortages.
Finally, suppliers need to continuously introduce advanced technologies and improve their production capabilities to better meet customer needs.