Have you ever designed a printed circuit board but received feedback that this cannot be made unless there would be a change performed? Or maybe you designed a complex PCB board and sent it to the factory only to find out that the manufacturer did not manufacture them according to your specifications? There are many steps involved during the PCB production and assembly process, it is important to have a standard that regulates every step including printed circuit board design, assembly, and testing. IPC PCB standards set requirements for the electrical and electronics industries, and you can find corresponding IPC standards at each stage of the PCB production process, so designers, PCB manufacturers, and end customers can achieve the same goal to ensure the quality of the final product.
What Is IPC
The IPC, the Association Connecting Electronics Industries, was founded to support designers, manufacturers, and end customers with the same goal to work towards. It is the trade association for the electronics interconnect industry, driving the success of the global electronics industry by setting standards to authorize high-quality electronic products. Founded in 1957 by six PCB manufacturers, IPC has grown into an association that consists of 3,000 companies. These companies provide wide services including PCB design, fabrication, and PCB assembly for customers in various industries such as automotive, consumer electronics, medical, and so on. IPC standards standardize requirements for the installation and fabrication of electronic equipment and assemblies. Thanks to these IPC standards, PCB designers can create qualified IPC PCB designs, ensuring product quality and reducing time to market. In addition, IPC gathers the latest news in the electronics manufacturing industry and sets standards for best practices.
Short History of IPC
As mentioned above, IPC was established in 1957, the original name was "Institute for Printed Circuits", and in 1977, as more electronics assembly companies joined the IPC consortium,
it was changed to "Institute for Interconnecting and Packaging Electronic Circuits", until 1998, "IPC" was confirmed as the official name, and the tagline was confirmed as " Association Connecting Electronics Industries".
Below we list some milestones in the history of IPC development:
In 1978, IPC sponsored the first Printed Circuits World Congress, a major international event that brought together printed circuit board associations from around the world in London.
In 1994, IPC provided the certification and training program based on IPC-A-610B for the first time, and now this training is conducted worldwide, training hundreds of thousands of engineers, operators, buyers, and other practitioners in the PCB industry.
In 2002, the IPC-A-620 standard, Requirements and Acceptance for Cable and Wire Harness Assemblies, was introduced.
In 2008, IPC collaborated with the Electronic Components Association and the Joint Electron Device Engineering Council to develop the standard IPC-J-STD-075
2017 marks the sixtieth anniversary of IPC, which has more than four thousand member sites in 79 countries around the world.
The Importance of IPC PCB Standards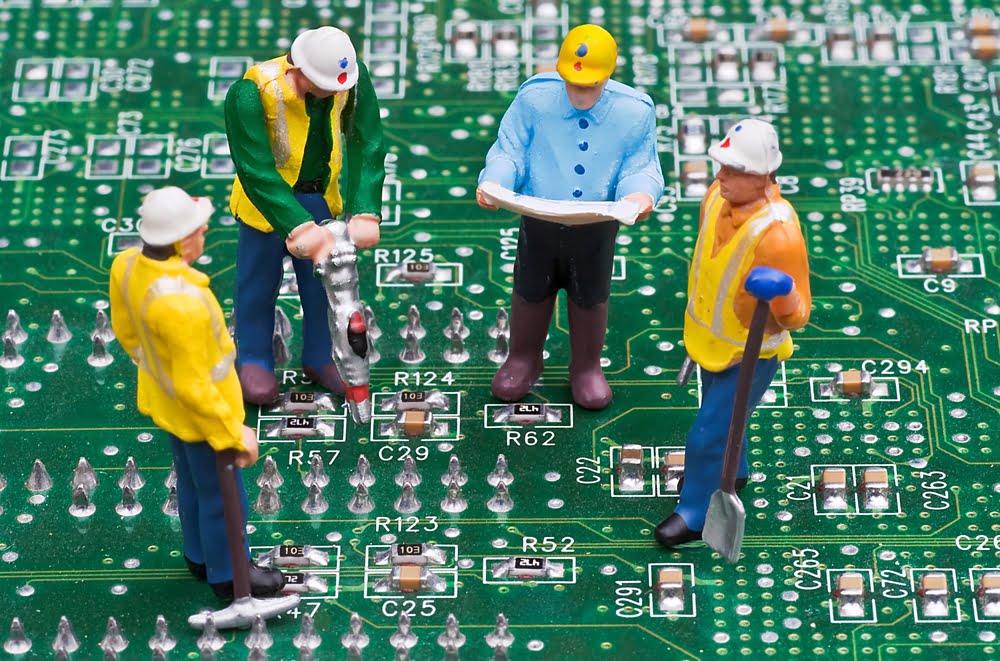 Are these IPC PCB standards really that important? The answer is yes. If there are no PCB standards to measure the quality of our PCB manufacturing, we would meet the situation below:
We would not always get a product that met our expectations and corresponds
There is a risk that the same aspect being interpreted differently
We would not be able to ensure the right quality level
We would not be able to compare similar products or factories
A guaranteed time to market would be built on chance and not on a good factory selection and good design;
And there are many benefits brought by IPC standards:
Improved Product Quality and Reliability
In the process of product development and manufacturing, manufacturers strictly follow IPC standards to ensure product quality and create longer life and more reliable products, which help to improve customer satisfaction. In addition, all IPC PCB manufacturers produce products according to the same standards, which is conducive to improving the consistency of the market and the overall product value.
Better Communication
Due to the IPC standard standardizing the terminology, all internal personnel uses the same language, the communication efficiency can be improved and an agreement can be reached as soon as possible. In addition, IPC standards also improve external communication, such as communication between manufacturers and customers, and suppliers. After all, using the same terminology avoids misunderstandings that cause production delays and inconsistencies.
Lower Cost
Following the IPC standard is conducive to reducing costs. On the one hand, it can reduce the possibility of rework and reduce the use of raw materials by improving product quality. On the other hand, the IPC standard can help manufacturers improve supply chain efficiency and reduce production costs.
Improved Reputation in the Market
IPC is an internationally recognized standard, and following IPC standards will give you industry recognition and credibility. At the same time, it can also bring you more cooperation opportunities and open up the market for you. For example, when some customers don't know your company well, they may be worried about product quality, but if they know that your company complies with IPC standards, they will be assured of your control of product quality.
Classes and Examples of IPC Standards
IPC Classes
IPC divides printed circuit boards into three grades according to the quality of PCB, and different grades indicate different quality. Where level 1 represents the lowest quality and level 3 represents the highest quality. According to different levels, the products produced by PCB manufacturers must meet the corresponding safety and performance specifications and quality standards.
Class 1 – General Electronic Products
This class refers to general electronic products, including daily necessities, consumer electronics, etc., which have a short expected life cycle. And PCBs used in these products have minimal quality requirements and only need to meet the function of the completed IPC assembly.
Class 2 – Dedicated Service Electronic Products
Class 2 products have higher requirements on service life and reliability than Class 1 products. Ideally, these products can run uninterrupted, but this is not a necessary requirement. Such products generally include microwave ovens, air conditioners, televisions, laptops, and so on.
Class 3 – High-performance Electronic Products
This type of product has the most stringent quality requirements, must provide continuous service, and must be able to provide stable performance under harsh operating conditions. Class 3 PCBs are generally used in medical equipment, aerospace, and military fields.
The IPC PCB grade is a good indication of the quality level of the printed circuit board, so when selecting a PCB supplier, it is very important to ensure that they are capable and qualified to produce the PCB required for your project.
IPC PCB Standards Examples
IPC-2581: This standard regulates the communication between PCB designers, manufacturers, and assembly companies, provides a standardized format for exchanging design data, eliminates inconsistencies in communication, and ensures the same production results.
IPC-2221: IPC-2221 is a common standard for PCB design, which sets standards for design layout, materials, electrical properties, mechanical properties, thermal management, and so on. And in the 2220 series, they have specifications for different types of PCBs such as rigid and flex PCBs.
IPC-4101C: IPC-4101C sets standards for the base material used in PCBs, commonly known as laminates or prepregs, including materials used, dimensions and characteristics, etc., which helps to improve the quality of materials.
IPC-A-600F: IPC-A-600F sets the acceptance criteria for printed circuit boards, specifically listing which conditions of the circuit board are acceptable and which are unqualified, and PCB manufacturers need to conduct inspections in accordance with these requirements before delivering products to customers.
IPC-A-610: IPC-A-610 is a standard for electronic assemblies, it sets the acceptance criteria for the end product, and is one of the most widely used standards published by IPC.
IPC-A-620: IPC-A-620, also known as IPC/WHMA-A-620, provides standards for the acceptability of cable, wire, and harness assemblies and is the only consensus standard in the field.
STD-001: STD-001 sets standards for a range of electronic product types, focuses on process control, and sets materials, methods, and other standards for high-quality soldered interconnections.
MOKO Technology Strictly Abides by IPC Standards
Our decades of experience in the PCB industry have taught us that unit costs are not the only issue. The longevity and reliability of the end product must be considered. At MOKO Technology, we are committed to these standards of quality, and in some cases, we even exceed the requirements of the IPC. In addition, MOKO Technology offers various sources to help you with your "IPC journey". Our technicians will help you learn which IPC standards should pull, depending on your device. We also have certified IPC trainers who teach your engineers the acceptance criteria for printed circuit boards. Last but not least, you can use it for the production of your next PCB work together. We have over 120 million based printed circuit boards that we ship annually, seven steps in our PCB manufacturing process worked out in which we are even stricter than the specifications of the IPC are. If you have other questions about IPC standards, you are welcome to contact us to discuss them together.