Conexant Systems Inc. was a NASDAQ listed American semiconductor supplier. It described itself as "the world's largest independent company focused exclusively on providing semiconductor system solutions for communications electronics." The firm started as part of Rockwell International. It was later recreated as an independent company. Conexant.com was the company's official website.
Today, any attempt to find Conexant.com consistently returns the message, "Sorry, we could not find any content for this web address. Please check the URL." What could have happened to the firm that once claimed revenues of around $1.5 billion?
We took some time to find out what happened to Conexant.com. We follow the company's history, the products it manufactured, and some of its notable achievements. Finally, we describe what happened to the firm.
The History of Conexant.com
Conexant's history started in 1971. This is a time when the Rockwell International Microelectronics Division was established. The establishment of the company was accompanied by rapid developments in computer products and macro processing technology. After several name changes over the years, Rockwell International Microelectronics Division ended up with the name Rockwell Semiconductor Systems in 1995.
A search through the internet archives shows that Conexant started doing business in January 1999 as an independent entity. This followed a decision by the executives at Rockwell International Systems to spin off one of the company's divisions, Rockwell Semiconductor Systems, to shareholders.
In anticipation of Conexant's establishment, Mark Lapedus produced an article for the electronics industry publication, EETimes.com. The article contains details of the new company. Lapedus quotes the then chairman of the new entity, Dwight Decker. Decker said that as an independent entity, Conexant would be able to develop and distribute products faster.
The new company's headquarters were in Newport Beach, California.
The Acquisitions Frenzy
Conexant's new executives seem to have gone into an acquisitions frenzy as soon as the company was established. FundingUniverse.com, an entity that connects entrepreneurs to funding, reports several acquisitions that Conexant made.
In 2000, the firm invested $186 million in the Canadian chip designer Philsar Semiconductor Inc. Within months, Conexant bought the semiconductor and software maker Sierra Imaging Inc. for $43.6 million. The acquisition strategy continued in the same year with HotRail Inc.'s purchase for about $394 million.  HotRail provided internet infrastructure.
The platform that provides information about public and private companies, Crunchbase.com, lists five acquisitions made by Conexant. But what was driving these acquisitions? Funding Universe reports that the company was "facing an inevitable decline in its core dial-up PC modem business." To deal with this challenge, Conexant then came up with an acquisition strategy "designed to strengthen its Network Access and Wireless divisions."
Funding Universe also reports that Conexant's goal of becoming the leading communications semiconductor company was under threat when its executives resorted to the acquisition strategy. Several new competitors that had entered the market were focusing on specific sectors.
Notable Achievements
Over the years, Conexant would become one of the industry's major players, winning several accolades. For instance, in 2006, the company's Dual-RF Tuner won the "Best Silicon Innovation" in the annual "Cable and Satellite Award Competition." In the same year, Conexant's STB solution won the "Leading Product Award" in the EDN China Innovation Awards.
The awards mentioned above are a few examples of the accolades bestowed on the company. The firm would collaborate with some of the industry greats. Examples include the American multinational technology company Amazon and the South Korean multinational electronics corporation LG Electronics.
The Vice President of Amazon Alexa, Steve Rabuchin, announced the collaboration with Conexant. He said that "Conexant's AudioSmart 2-Mic Development Kit for Amazon AVS would help developers "to achieve a far better AVS user experience."
Conexant also had some notable firsts. In 2016, the audio technology news website, AudioExpress.com, reported that Conexant Systems introduced "the first single-chip solution to allow … active noise cancellation."
The Challenges
If Conexant had several notable achievements, the company was not immune to challenges. The challenges seem to have mainly resulted from lower than expected profits.
Soon after it was established, Conexant found itself having to lay off some employees. The New York Times reports that the firm announced that it would eliminate "1,500 jobs and 125 contract employees, about 20 percent of its workforce." The company had to cut jobs again in 2005.
In 2006, Conexant found itself in court facing accusations of willful patent infringement by a competitor, Texas Instruments (TI) and others. A jury that listened to the case agreed with TI and others that Conexant's subsidiary had deliberately infringed three patents. This transgression would cost Conexant $112 million in damages.
Faced with rising debt, Conexant found itself with no choice but to file for chapter 11 bankruptcy protection. A 2013 Reuters report indicated that Conexant's financial challenges resulted from "declining revenue, increasing costs, and higher debt load."
In 2017, the technology and consumer electronics website Cnet.com shocked readers. It reported, "Your new HP laptop may be recording everything you do on it." The site credited this to a driver made by Conexant. The driver was loaded on over 24 models of HP laptops and tablets.
What Then Happened To Conexant.com?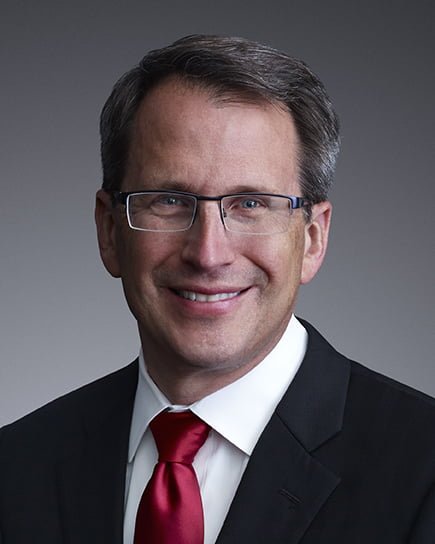 In a July 2017 press release, the California-based developer of human interface hardware and software, Synaptics, announced the successful acquisition of Conexant Systems.
The same press release quotes Synaptics president and CEO Rick Bergman. He says, "We are very excited to have quickly closed on this important acquisition."  Bergman adds that this would enable Synaptics  "to immediately leverage the added voice and audio solutions to pursue the growing opportunities in consumer IoT."
By November 2017, Conexant.com was no longer available. Synaptics provides no information about what it did with the website.